D&O market pressured by #MeToo, cyber
February 1 2019 by Nick Ferguson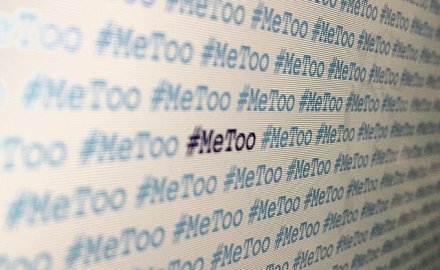 Stock market volatility in 2018, as well as new risks from the #MeToo movement and cyber attacks, are contributing to continued losses and rising prices in the market for directors and officers (D&O) liability insurance.
Indeed, total programme public company D&O pricing rose in the third quarter of 2018 for the first time since early 2014, according to Marsh, with continued pressure on primary, excess and even Side-A premiums.
Insurers have been expanding their D&O books during the past few years as a reaction to the soft catastrophe market, but they are now facing up to new and increasingly complex risks.
"The rise of the #MeToo movement and the spotlight on sexual misconduct in the workplace has led to an increase in reports and claims of harassment at organisations," wrote Sarah Downey, D&O liability product leader at Marsh, in a recent report.
While #MeToo started as a largely US phenomenon, it has since gone global and has even taken hold in China. Several professors at top Chinese universities have been exposed, a senior Buddhist monk was forced to resign and a prominent CCTV host is being sued in a civil case brought by a screenwriter who alleges that he groped her.
Chinese companies have so far escaped such consequences, not least because the country's laws on sexual harassment (and even rape) are extremely vague, which is why some accusers are opting to pursue civil cases. But in Asian jurisdictions with clearer laws the potential risks are greater.
In Hong Kong, for example, local NGOs that support sexual assault survivors say that reports of sexual assault have doubled since #MeToo became viral. Korea has also seen a wave of high-profile cases. As awareness rises, it is inevitable that companies will experience more complaints — and their liability could be significant.
"#MeToo claims are not limited to equal opportunity and other employment-related actions," said Downey. "They can have a much broader reach, leading to claims against directors, officers and companies that allegedly enabled, covered up or failed to prevent purported wrongdoing."
Increased regulatory requirements surrounding data privacy and cyber security are also causing increased scrutiny of terms and conditions of D&O policies to identify explicit coverage and exclusion terms, according to AM Best.
For now, it is still the case that most D&O claims by Asian companies are related to listings in the US, where increasing shareholder activism, intensifying class-action litigation and escalating merger objections are leading to a continuous growth in executive liability — made worse by plunging stock prices during 2018.
Yet despite Marsh's observation of rising prices, intense competition means that D&O books continue to suffer from weak profitability.
"With the proliferation of legal actions against corporate officers resulting from class-action suits, the rise in funds supporting shareholder activism and the growth in overall loss costs, competitive pressure on rates won't be sustainable for the health of the D&O industry," according to AM Best.
In this environment, insurers will likely be less inclined to negotiate policy wording requests and enhancements, will take more aggressive coverage positions and more strictly enforce certain policy provisions, according to Marsh. Insureds should expect more claim denials for noncompliance with technical policy provisions and more deductions of defence costs for noncompliance with litigation guidelines.
While the US is still the most active jurisdiction for most D&O claims, activity is on the rise in some Asian markets. Under India's new Companies Act, for example, all listed companies are required to have a D&O policy, and this has coincided with a spate of cases brought against executives recently. Just last week, former ICICI Bank chief executive Chanda Kochhar was named in a criminal probe into loans made to Videocon, while former executives at Punjab National Bank and Bank of Maharashtra were charged last year.
Donald Trump's trade war with China is also raising concerns about potential risks for executives travelling in the region, particularly after the arrest of Huawei's chief financial officer in Canada and the subsequent retaliatory arrest of several Canadians in China.
"Organisations and their directors and officers must tread carefully even when navigating jurisdictions in which they are familiar," said Marsh.