Disruptions expected as Super Typhoon Hagibis nears Japan
October 11 2019 by Yvonne Lau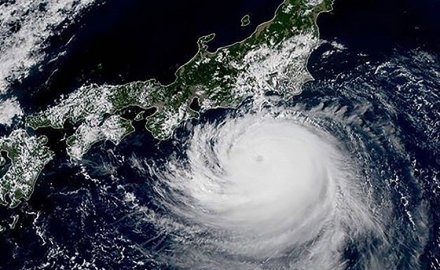 Super Typhoon Hagibis, predicted to be the most violent storm to hit Japan this year, will make landfall on October 12 and business and travel disruptions are expected across the country.
Two Rugby World Cup games have been cancelled — the matches between England and France and New Zealand versus Italy. It is the first-ever cancellation of a World Cup match, according to NHK Japan.
Air and rail travel in the country will also be affected. All Nippon Airways announced that all flights on October 12 will likely be cancelled while the East Japan Railway Company commented that conventional lines may be suspended over the weekend.
Super Typhoon Hagibis will be the 19th typhoon to affect the island nation this year. Previously designated as a tropical storm, Hagibis was upgraded to super typhoon status earlier this week.
Typhoons have significantly affected the Japanese market, which was lashed by Typhoon Tapah and Typhoon Faxai this year, while 2018 brought significant costs from Typhoon Jebi.