Dismantling of Anbang continues
September 7 2018 by Nick Ferguson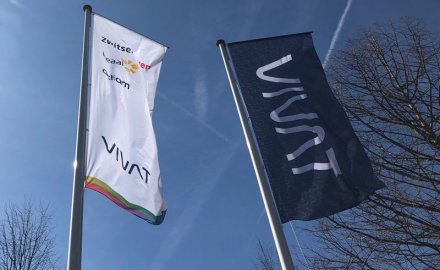 With Belgian insurer Fidea already on the blocks, Anbang Insurance is now looking to sell its Dutch unit, Vivat, for up to US$2 billion as it dismantles an international empire built by its former chairman, Wu Xiaohui, who was sentenced to 18 years in prison in May after being convicted of fraud and embezzlement.
Vivat is the former insurance arm of SNS Reaal, a Dutch financial institution that was nationalised by the government as part of a €3.7 billion (US$4.3 billion) rescue, and has been part of the Anbang group since 2015, when the Chinese insurer bought it for a nominal one euro and agreed to inject €1.35 billion into the business.
Its business comprises four brands: corporate life and pension provider Zwitserleven, personal life insurer Reaal, online insurance brand nowGo and asset management arm Actiam.
JP Morgan has reportedly secured the mandate to handle the sale after banks pitched their ideas to Anbang in August.
Dutch insurers Aegon and ASR have said they would consider bidding, while Allianz has been tipped as a potential buyer in Dutch press reports. Athora, a subsidiary of private equity fund Apollo, has also been rumoured to be interested.
The Dutch group would likely welcome a sale as the association with its parent became a burden after Anbang was taken over by the Chinese government in March. Rating agencies downgraded the company's outlook on fears that the uncertainty could destabilise the company.
"Under the ongoing regulatory action, which include a potential sale of Anbang's assets, there is considerable uncertainty around Vivat's ultimate ownership which, if protracted for a long time, could affect the credit profile of the company, particularly its market position in the Netherlands as well as its financial flexibility and access to capital markets," said Moody's in March.
Indeed, Vivat had taken steps to distance itself from Anbang even before then, raising US$575 million through the sale of subordinated notes in November last year to repay private loans previously provided by its Chinese parent.
A sale would probably also lead to some changes in the company's executive board. Its chief financial officer, Yinhua Cao, and chief risk officer, Lan Tang, are both former Anbang employees, as is the chief transformation officer, Xiao Wei Wu.
The underlying business is relatively attractive. The company reported results for the first half of the year this week that showed premium income up by 6%, though its combined ratio was at 100.9% thanks in part to a storm that hit the Netherlands in January. Its Solvency II ratio increased from 162% at year-end 2017 to 167% at the end of June.
However, it does also bring with it a legacy book of traditional savings products with guaranteed rates between 3% and 4%, and it has struggled with weak profitability.
It remains to be seen if Anbang will recoup its investment, as is the case with most of the assets it is expected to sell. In a process that is being managed by UBS and CICC, Anbang is assessing each of its assets on a case-by-case basis as it tries to gain the maximum value from offloading its international empire.
The Chinese government injected Rmb60.8 billion (US$9.65 billion) into the company in April after the prosecution of Wu for "economic crimes". It was reported in January that the government was in talks to sell Anbang to Central Huijin Investment, part of China's sovereign wealth fund, but the company's balance sheet will need to be in better shape before any sale — which means disposing of more assets and possibly another capital injection by the government.
Shortly after the Chinese regulator started its investigation last June, the group sold at least Rmb6.64 billion of shares in the four biggest Chinese banks — Agricultural Bank of China, China Construction Bank, ICBC and Bank of China.
Anbang also owns significant stakes in Minsheng Bank, Financial Street Holdings and Gemdale Group, while its more infamous assets include Strategic Hotels & Resorts, which it bought for US$6.5 billion in 2016, and New York's Waldorf Astoria, for which it paid US$1.95 billion in 2015.