Discipline needed in re market after Hagibis losses
March 6 2020 by Nick Ferguson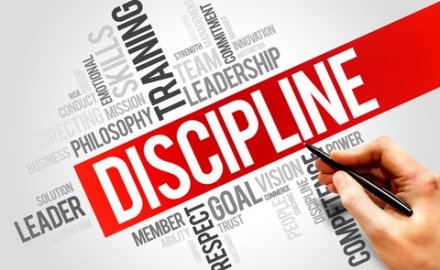 Losses from typhoons Hagibis and Faxai have landed on reinsurers' balance sheets with a thud this earnings season.
Results for the fourth quarter of 2019 showed significant losses across the market, offset somewhat by the prospect of higher prices in the upcoming Japan renewal, but not enough for everyone to be optimistic about 2020.
"The reinsurance market has yet to show the same level of discipline as we have seen in our big-ticket insurance lines," said Hiscox chairman Robert Childs when announcing the firm's disappointing results. "The very large reinsurers are happy to hold prices at last year's levels in order to squeeze some smaller players who are reliant on increasingly expensive retrocession. It was ever thus, and the dance will no doubt continue."
Such frustration is understandable. Hiscox posted a combined ratio of 163.9% for its reinsurance business in 2019 and a US$94 million loss, with US$165 million reserved for Hurricane Dorian in the Bahamas and typhoons Faxai and Hagibis. It has even decided to stop writing casualty reinsurance.
On the positive side there should be a lot less loss creep than after Typhoon Jebi which heavily impacted Q1 results.
Optimism
Not all smaller reinsurers suffered as much as Hiscox.
PartnerRe saw its fair share of catastrophe losses in Japan — a US$133 million hit from Hagibis and US$39 million from Faxai, contributing to an overall fourth-quarter loss of US$188 million. These are significant numbers for a reinsurer with gross written premiums of US$3.6 billion in its P&C business, but it still managed to book a full-year P&C combined operating ratio of 98.7%, with chief executive Emmanuel Clarke sounding relatively upbeat about the prospects for 2020 after improved market conditions at the January renewal.
Covéa certainly sees the potential with its US$9 billion bid for the Bermuda-headquartered firm.
"Munich Re anticipates the market environment will improve in the next renewal rounds in April and July." Munich Re statement

Clarke's optimism reflects the outlook expressed by some of the big reinsurers. Munich Re, for example, said that it achieved a 1.2% risk-adjusted price increase in January and forecasts continued hardening after booking losses of €780 million (US$870 million) for Hagibis and €530 million for Faxai.
"Munich Re anticipates the market environment will improve in the next renewal rounds in April and July, as treaties in regions with significant claims experience in 2019, such as Japan, will be up for renewal," the company said in its earnings release.
However, the complaint from Hiscox and others is that the big reinsurers are largely responsible for the "market environment", such is their dominance, and it is certainly true that they have not used their market power to produce outsized underwriting profits.
Munich Re wrote €22 billion of P&C reinsurance business in 2019 for a combined operating ratio of 101%.
Consistent with Childs's criticism about holding prices at last year's level, Swiss Re reported that "risk-adjusted price quality was unchanged" at the January renewal, despite losses from Dorian – although the reinsurer has seen pricing momentum. It remains to be seen whether this will be the same in Japan.
The company reported large natural catastrophe and man-made losses of US$2.3 billion in 2019, largely driven by Hagibis and Faxai, which led to a combined ratio of 107.8 for the year and a return on equity of just 4.4%.
But the experience of reinsurers in Japan has been that pushing pricing in the wake of a large event can destroy valued long-term relationships and lead to a loss of market share, as happened to Munich Re after the Tohoku earthquake and tsunami in 2011.
Outlook
On the face of it, this conservative approach to pricing in Japan should moderate the April renewal. At the same time, the losses from Hagibis have been lower than feared. Initial estimates were as high as US$14 billion, but the market consensus is now in the US$8 billion to US$10 billion range, according to Matt Carletti, an insurance analyst at JMP Securities.
"The upcoming April 1 reinsurance renewal will likely see significant positive pricing change, roughly two times the magnitude seen in 2019." Matt Carletti, JMP Securities
Despite all this, he says that big price hikes could still be in store for certain loss-affected lines in Japan.
"[The] upcoming April 1 reinsurance renewal will likely see significant positive pricing change, roughly two times the magnitude seen in 2019," according to Carletti.
Any improvement in the price trend will be welcomed on the underwriting side, but the broader economic effect of the coronavirus probably means another difficult year for reinsurers' bottom lines after strong investment returns in 2019.
"It is very unlikely that the investment contribution will be so high in 2020," said Hiscox's Childs. "In the meantime, we will reduce our exposure, waiting for sense to prevail."
He could be waiting for a long time.