Disasters have cost the Philippines US$7bn since 2011
October 17 2018 by InsuranceAsia News Staff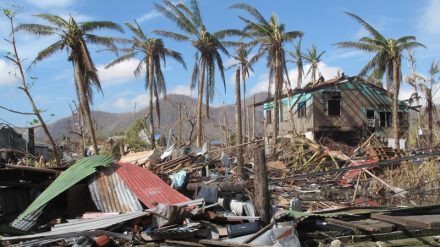 At least P388.74 billion (US$7 billion) in economic losses were incurred from natural disasters in the Philippines from 2011 until now, according to data presented by the National Economic and Development Authority (Neda).
The same data revealed that the cost of recovery and rebuilding that arose from disasters was even higher, by a factor of one and half times the loss amount.
According to Neda's development office undersecretary Adoracion M. Navarro, the largest amount of losses in one year was in 2013 when the country lost P125.56 billion.
In that year Super Typhoon Yolanda (known internationally as Haiyan) barrelled through the Philippines, wreaking P101.79 billion worth of losses; the cost of recovery and rebuilding in 2013 alone was P378.17 billion.
Overall Navarro said the government had to spend P559.86 billion on recovery between 2011 and October 2018.
The island nation is regularly hit by strong typhoons; although the costs are still high, the death toll from such disasters appears to be lessening as the country learns greater prevention techniques to protect its people and warning systems improve.