Disaster declared in Queensland from "unprecedented" bushfires
November 27 2018 by InsuranceAsia News Staff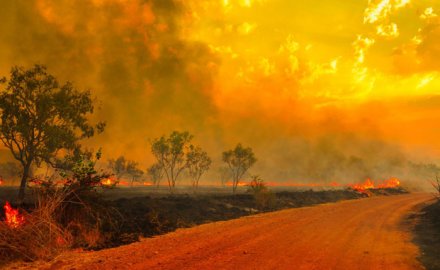 The Queensland Fire and Emergency Services (QFES) has told residents in the townships of Baffle Creek, Deepwater, Oyster Creek and Rules Beach in central Queensland to leave their homes as 40 bushfires threaten the region.
Hundreds have already evacuated and schools have been closed while two homes have been destroyed with at least a further four damaged. The fire and emergency services minister Craig Crawford signed a disaster declaration for the Gladstone local government region.
An unusual heatwave during the Queensland wet season has created the conditions for the bushfires which aren't usually expected at this time of year.
QFES Commissioner Katarina Carroll commented on November 26: "In this part of the world we have not experienced these conditions before. It is unprecedented."
The largest bushfire is about 50km long and has burnt through approximately 11,000 hectares in the Deepwater National Park.
Showing a change in firefighting techniques in the country, last week a Boeing 737 was deployed in New South Wales to tackle bushfires for the first time to put out a blaze that burned around 1,500 hectares.
Although one event cannot be linked to climate change, more bushfires and heatwaves are expected as the world warms. Recent deadly, devastating wildfires in California, including the Camp and Woolsey fires, were the worst in the state's history and caused between US$9 billion and US$13 billion of insured damage according to modeling agency RMS.
As the weather becomes more unpredictable, more extreme wildfires will place more pressure on insurers' future underwriting methodologies and create the need for more improved data.