Asean's execs expect "modest" growth from digital
October 2 2019 by Andrew Tjaardstra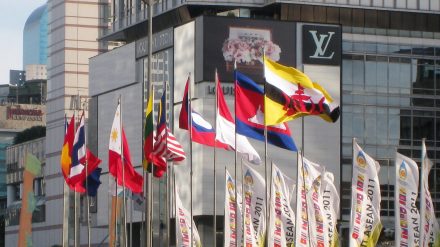 Executives operating in the Asean markets are adopting a tempered approach to digitisation, according to the latest Asean Insurance Pulse 2019 report from Dr. Schanz, Alms & Co. and Malaysian Re.
They expect digital technologies to only have a modest positive impact on premium growth in the next two to three years – contributing to up to a 5% increase in premium growth – but will have a greater impact over the longer term. Online sales are growing rapidly but remain marginal in the overall distribution mix, with shares of less than 5% in most Asean countries.
"Asean insurers are faced with a dilemma," commented Zainudin Ishak, president and chief executive of Malaysian Re. "Our consumers' behaviour is increasingly shaped by digital technology. They expect immediate transactions, access to transparent information and instant gratifications."
"The increasing sophistication of their purchasing behaviour presents opportunities for insurers as product offerings can be efficiently customised and scaled up. While digitisation will boost revenues and reduce costs, the region's insurers need to upgrade their legacy systems and improve their access to data to transition to the sophisticated technologies essential to sustain their long-term competitiveness."
Against this background most Asean insurers concentrate on digitising their existing value chains, investing about 1% to 2% of their overall revenues into digital initiatives.
It is easier make wins in digitising distribution and marketing processes as personal lines products exhibit a higher transactional frequency and standardisation than commercial lines; meanwhile healthcare products have their own opportunities and challenges.
Meanwhile Asean's markets are continuing to profit from the region's strong economic growth momentum. Driven by technology savvy populations, with low median ages, insurers should benefit from the region's growing middle classes and their appetite for personal lines products.
Almost half of those interviewed expect double-digit additional annual premium growth on the back of digital technologies and advanced analytics.