Deals of the year 2018
December 21 2018 by InsuranceAsia News Staff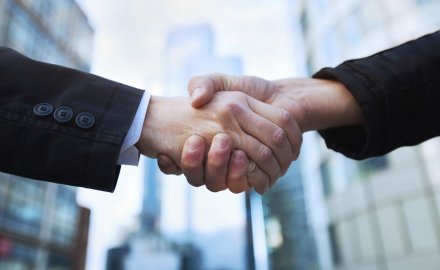 We look back at some of the most significant mergers, acquisitions and capital raisings in Asia during 2018.
Rakuten buys Asahi Fire & Marine Insurance
One of the first deals of the year saw Tokyo-headquartered e-commerce group Rakuten buy Asahi Fire & Marine Insurance from Nomura Holdings for a reported figure of ¥40 billion to ¥50 billion (US$368 million to US$460 million).
Rakuten, founded in 1997 by Hiroshi Mikitani, operates Rakuten Ichiba, the largest e-commerce site in Japan and among the world's largest by sales. It first entered the life insurance business in 2013. Asahi Fire & Marine Insurance, on the other hand, was founded in 1951 and sells home, auto, accident, travel, and other insurance plans.
Allianz acquires Sri Lanka's Janashakthi Insurance
Allianz entered into an agreement with Sri Lanka's Janashakthi Insurance to acquire 100% of its subsidiary Janashakthi General Insurance for €85.9 million (US$107 million) in February.
Not one of the bigger deals of the year, but a significant transaction nevertheless in a market that rarely makes the headlines.The acquisition makes Allianz Insurance Lanka one of the country's biggest general insurers, with a market share of approximately 20%, Allianz said.
It also strengthens Allianz Lanka's customer reach and service capabilities, with close to a million policyholders nationwide. Janashakthi Insurance will continue to focus on its life insurance portfolio in order to strengthen its presence in the Sri Lankan life sector, said Allianz.
Ping An units raise US$2.2bn
At the other end of the scale, three tech subsidiaries of Chinese giant Ping An Insurance raised a total of US$2.2 billion through a private placement in February. One of them, an online healthcare portal called Ping An Healthcare and Technology — also known as Ping An Good Doctor — completed a pre-IPO financing round for US$400 million ahead of its application to list on the Hong Kong stock exchange.
Meanwhile, managed care platform Ping An Medical and Healthcare Management, and financial technology solutions provider OneConnect Financial Technology fetched US$1.15 billion and US$650 million, respectively, in A-round financing.
IAG exits Thailand, Indonesia and Vietnam
IAG sold its operations in Thailand, Indonesia and Vietnam to Tokio Marine & Nichido Fire Insurance in June.Tokio Marine paid A$525 million (US$390 million) for IAG's 98.6% interest in Safety Insurance in Thailand and its 80% holding in Asuransi Parolamas in Indonesia. In a separate transaction, the Japanese property-casualty insurer acquired IAG's 73.07% interest in AAA Assurance for an undisclosed sum.
IAG said that it expects to book an after-tax profit of at least A$200 million from the combined transactions, which should add at least 13 basis points to its common equity Tier 1 ratio. It also forecasts that the sale will improve its insurance margin by 50 basis points.
FWD buys HSBC's Malaysia stake
FWD bought HSBC's 49% joint venture stake in HSBC Amanah Takaful in Malaysia in August. It plans to eventually own a majority share by buying some shares from the existing partners — Malaysia's JAB Capital currently owns 31% in the venture, while Employees Provident Fund Board of Malaysia controls 20%.
The move is part of FWD's efforts to increase its footprint in Asia, which covers Hong Kong, Indonesia, Japan, Singapore, the Philippines, Thailand and Vietnam.
Suncorp sells life unit to Dai-ichi Life
Also in August, Suncorp, the second biggest general insurer in Australia, sold its life insurance division to an arm of Japan's Dai-ichi Life for A$640 million (US$460 million). There is a one-off, non-cash loss of about A$880 million that is expected to figure in the financial reports of Suncorp with the sale. Analysts had estimated the unit's worth at about A$1.5 billion.
Suncorp's decision comes after other companies like Commonwealth Bank of Australia and National Australia Bank have also given up their life insurance businesses in a bid to trim down exposure to shrinking margins and overseas competition.
China Re buys Chaucer for US$950m
In September, China Re bought specialty Lloyd's insurer Chaucer from US-headquartered Hanover Insurance for US$950 million The deal includes a cash payment from China Re of US$865 million, plus a pre-signing dividend from Chaucer of US$85 million, which was paid to Hanover in the second quarter of this year. The cash amount also includes a contingent consideration of US$45 million to be held in escrow, which may be adjusted downwards if catastrophe losses incurred by Lloyd's underwriter in 2018 are above a certain threshold.
Once complete, Chaucer's senior management team will continue to lead the business under the Chaucer brand through Lloyd's syndicates 1084 and 1176, its international network and underwriting agencies, and its insurance unit in Dublin.
Zurich buys Indonesia's Adira Insurance
Zurich became the largest foreign P&C insurer in Indonesia in September after agreeing a deal to buy Adira Insurance for Rp6.15 trillion (US$414 million). The transaction includes two separate long-term strategic cooperation agreements with Bank Danamon, Indonesia's fifth-largest bank by market capitalisation, and with Adira Finance, the country's second-largest motorcycle and auto financing solutions provider.
Following completion, Zurich will hold an 80% stake in Adira Insurance, and Bank Danamon will hold a 20% stake.
Axa takes control of Chinese motor insurer
In another sign Chinese authorities are rapidly opening up to foreign investment in financial services, French insurer Axa agreed with its fellow Chinese shareholders in November to buy the 50% stake it didn't already own of Shanghai-headquartered P&C insurer Axa Tianping for €584 million (Rmb4.6 billion).The surprise move came just two days after Allianz agreed with the Chinese regulator to establish a wholly-owned insurer in the country next year.
Axa agreed the deal with: Shanghai Yi Ke Joint Venture; Hainan Hua Ge, Industrial Investment; Tian Mao Industrial Group; Hainan Luda Technology and Shanghai Rixingkang Biology Engineering. Xavier Veyry, chief executive of Axa Global Direct, will become chief executive of Axa Tianping.
ICAP founder takes over Singapore Life
Earlier this month, Michael Spencer, the founder of interdealer broker ICAP (now called Nex Group), bought a further 33.8% stake in Singapore Life for US$52.7 million through his London-headquartered investment firm IPGL from Hong Kong-based Chong Sing Holdings.
Spencer's investment firm IPGL already owned a 29.4% stake in Singapore Life, meaning this investment gave him control of the company with 63.2% of the shares, valuing the insurer at US$156 million.
Singapore Life was created to harness technology opportunities in life insurance and sells to customers directly online in addition to helping financial advisers use technology to sell policies.
Peak Re closes Asia's first sidecar
Hong Kong's Peak Re raised US$75 million in December through Asia's first sidecar deal. The Bermuda-domiciled vehicle, Lion Rock Re, will provide exposure to collateralised retrocession for part of Peak Re's global property reinsurance risk portfolio. The initial agreement is for one year with the potential to roll this over.
The Bermuda move comes despite the Hong Kong government trying to increase ILS activity in the special administrative region. However, ILS regulations are not expected to be fully in place until next year. Peak Re said it would be keen to support the Hong Kong government in facilitating this. Peak Re added sidecar transactions can be approved in Bermuda within seven days in comparison to six months in Singapore.