Davos meeting highlights global risks
January 25 2019 by Nick Ferguson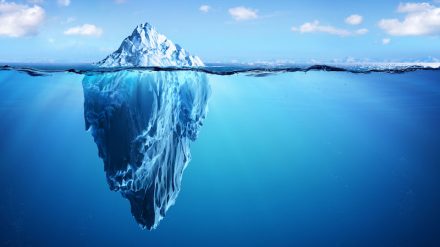 There's no escaping the turmoil facing developed markets at this year's meeting of the global business elite in Davos, Switzerland. Donald Trump isn't going because of the US government shutdown. Theresa May isn't going because of Brexit.
All of which serves to highlight once again Asia's role as the global growth engine. Just this week we have seen international insurers lining up to prepare bids for China's Union Life Insurance, which is planning to sell a controlling stake for as much as US$2 billion. We've also seen Allianz investing in Vietnam and India, and Howden buying CIMB's broker business in Malaysia.
But there are risks aplenty. Not least of which is the fact that China's economy grew at its slowest rate for 28 years in 2018. The global growth engine may be sputtering.
The World Economic Forum's annual ranking of global risks, launched in partnership with Zurich to coincide with the Davos summit, focuses on climate change this year. But global warming itself did not become a significantly bigger risk in 2018. Instead, the real problem is that the world seems increasingly incapable of fixing it.
When it comes to short-term risks facing the world in 2019, respondents highlighted a host of fears about global governance. The majority of respondents say they expect increasing risks in 2019 related to "economic confrontations between major powers" (91%) and "erosion of multilateral trading rules and agreements" (88%).
More than half of respondents also expressed fears about "loss of confidence in collective security alliances", "populist and nativist agendas", "domestic political polarisation", "inequality" and "public anger against elites".
Such concerns highlight a problem that is perhaps even more fundamental than global warming. "With multilateralism weakening and relations between the world's major powers in flux, the current geopolitical backdrop is inauspicious for resolving the many protracted conflicts that persist around the world," said the WEF in its report.
The China-US trade war looms large in such responses, of course, and Davos attendees were forewarned that such tensions might arise two years ago when Xi Jinping gave a speech at the summit that took aim at Trump's insular world view.
"The history of mankind tells us that problems are not to be feared," he said. "What should concern us is refusing to face up to problems and not knowing what to do about them. In the face of both opportunities and challenges of economic globalisation, the right thing to do is to seize every opportunity, jointly meet challenges and chart the right course for economic globalisation."
Xi has done little to live up to those words, but the WEF acknowledges in its report this year that "more should have been done to provide protection or remedies to the losers from globalisation". The resulting inequality (both within and between nations) is now inviting "an anti-elitist backlash", as even the WEF admits.
This is the principal long-term risk facing the world in 2019. The failure to spread the profits of globalisation equitably has made it impossible to address global challenges such as climate change. Even in France, attempts to tax polluting fuels have been met with mass protests. If one of the world's richest countries cannot address the problem, what hope is there that other countries will be willing to do so?
And there were signs in 2018 that we are losing ground. Global emissions of carbon dioxide accelerated last year, climate researchers said in December, after a three-year hiatus between 2014 and 2016 had raised hopes that emissions were set to enter a downward trend. Instead, the rise in 2018 is projected to be 2.7%.
"We thought, perhaps hoped, emissions had peaked a few years ago. After two years of renewed growth, that was wishful thinking," said Rob Jackson, a professor of Earth system science at Stanford and head of the Global Carbon Project, in a press release. "Global energy demand is outpacing powerful growth in renewables and energy efficiency. The clock is ticking in our struggle to keep warming below 2 degrees."
On the face of it, climate risks are not a significant issue for insurers as their property liabilities are short term. As the risks are adjusted upwards, so are premiums. But the loss experiences of 2017 and 2018 have not resulted in higher prices, as abundant capital has successfully suppressed increases.
Just as governments around the world seem incapable of addressing global risks, insurance markets do not seem to be pricing in the risk of inaction on climate change. It remains to be seen how long this will last.