David Lim leaves Brit for Ed in Singapore
August 6 2019 by Andrew Tjaardstra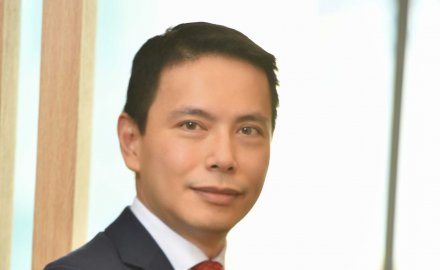 Ed has appointed David Lim, former chief executive of Brit Global Specialty Singapore, as chief executive of retail, Singapore and head of marine, Asia-Pacific.
Lim (pictured) has taken up the Singapore-based role this week and reports to Stephen Britten, chief executive – Asia Pacific, Ed.
Britten commented: "Ed is committed to expanding its offering in emerging markets and [Lim] brings an impressive set of skills and experience to help further achieve this goal. As well as the successful cultivation of teams and the management of clients, [Lim] has developed profitable business portfolios and created new channels of distribution for existing and new products in the region."
Lim began his career in 2001 and has senior senior roles in the region including associate director – marine division, Aon Singapore, head of marine hull and associated liabilities, Asia and Middle East, RSA, vice president – marine, Allied World and head of marine, Asia, ArgoGlobal.
Lloyd's broker Ed, which is owned by BGC Partners and headquartered in London, has offices in Dubai, China, Hong Kong, Singapore, the UK and the US.