David Alexander to retire from Swiss Re
June 11 2019 by Andrew Tjaardstra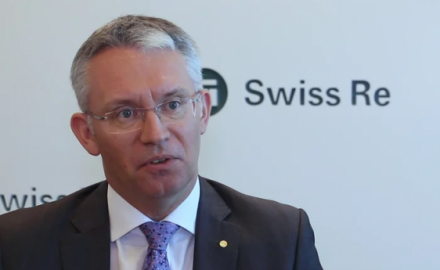 David Alexander, head of P&C reinsurance for Hong Kong and Taiwan at Swiss Re, is set to retire on August 29 to return to the UK with his family.
Alexander (pictured) has lived in Hong Kong for 19 years — always working for Swiss Re — and has been at the reinsurer for a total of 21 years.
Alexander has held several roles for the reinsurer, including as a product actuary based in London; head of actuarial services, Greater China; head of life & health, Hong Kong; head of business development, Hong Kong; and latterly as head of P&C reinsurance, Hong Kong & Taiwan.
He has been an influential figure in the market and has chaired several key task forces at the Hong Kong Federation of Insurers. For the 2018/19 year he is chairman of the Hong Kong Federation of Insurers' Task Force on Health Care Reform, and is the immediate past chairman of the General Insurance Council.
Overall he has been in the market for 35 years and previously worked at Bupa in London as a financial actuary.
A spokesperson for Swiss Re commented: "Swiss Re can confirm that David Alexander has decided to retire at the end of August, and we wish David all the very best in his next chapter. A replacement will be named in due course."
Alexander recently participated in a video interview with InsuranceAsia News about the introduction of the new risk-based capital in Hong Kong.