Dai-ichi Life aims to hire 100 in Cambodia
April 26 2019 by Andrew Tjaardstra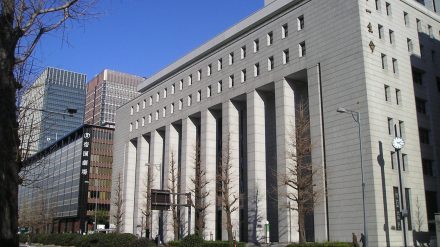 Dai-ichi Life is now officially up and running in Cambodia.
Allen Thai, chief executive of Dai-ichi Life Insurance in Cambodia, said in an opening ceremony this week that the company has injected over US$37 million into its office in Phnom Penh.
"It has been brought to my attention that the insurance industry here, life insurance in particular, keeps growing, although the industry is still in its infancy," he said.
The aim is to help the market develop, contribute to national economic growth and create jobs.
"[Dai-ichi Life] employs about 70,000 people and serves 11 million customers around the globe," he said. "Here in Cambodia, we are planning to employ 100 locals."
The firm has also signed a partnership with Vattanac Bank, which will allow the bank to provide life insurance services to its customers.
Madam Nguon Sokha, the secretary of state of the Ministry of Economy and Finance commented: "I strongly believe that the presence of Dai-ichi Life Cambodia will contribute to the development of the life insurance industry in Cambodia through its experience, knowledge and expertise in the Life Insurance industry accumulated over 100 years."
Last year, Cambodia's insurance market saw a 30% growth in premiums, according to the Insurance Association of Cambodia, who said the growth was mostly driven by life sales.
As of last year, there were 12 general insurance companies and eight life insurance firms operating in the country.
Dai-Ichi Life also has operations in Australia, India, Indonesia, Japan, Thailand, the US and Vietnam.
It has also been shortlisted for a potential licence in Myanmar where the Ministry of Planning and Finance has awarded provisional foreign life insurance licences to: AIA, Canada's Manufacturers Life Insurance Company, Chubb, Dai-ichi Life and Prudential.