Flooding and Cyclone Damien add to Australian insurers' woes
February 10 2020 by Yawar Tharia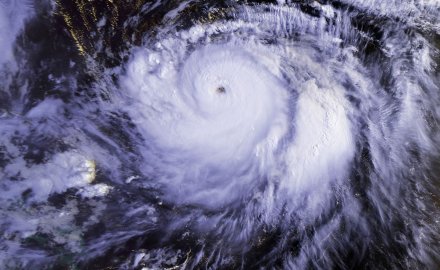 While Cyclone Damien made landfall in western Australia on Saturday (February 8), on the opposite coast in New South Wales (NSW), an enormous bushfire that had been burning for 74 days has finally been extinguished.
When the cyclone hit the country's west coast two days ago, it was marked a category three. There was recorded property damage, and thousands were forced to take shelter.
Wind gusts saw a high of 205 km/hr but there was some relief on Sunday (February 9) when Cyclone Damien was downgraded to a category two storm.
On the opposite coast in the NSW region, the massive bushfire that was extinguished burned through 500,000 hectares of land and destroyed a few hundred homes. To date, there are still 39 fires burning across the region.
Australia will hopefully see a reprieve as recent weather has brought torrential rainfall — heavy rainfall began to affect NSW early last week and will continue through the next week. The downpour is expected to douse out and contain some of the still-burning fires.
With the heavy rain however, the nation is at heightened risk for flooding and water damage.
The bushfires which have raged for months, have burned more than 10 million hectares of land, killed 33 people and destroyed 2,500 homes. One billion animals have also died. The latest figures from bushfire and hailstorm losses have reached A$2.16 billion (US$1.46 billion) since November.
As of February 10, the Insurance Council of Australia (ICA) has given the east coast storms and flooding a catastrophe declaration. There have already been 10,000 claims received worth A$45 million (US$30 million) — most from property damage caused by floods, runoff and torrential rain and wind. Claims are expected to rise.