Covid-19 creates spike in demand for cyber in Asia
May 26 2020 by Nick Ferguson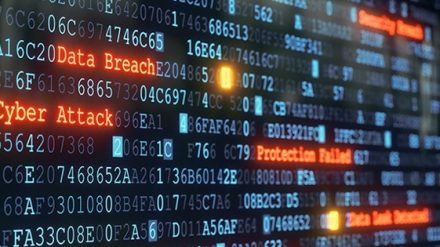 After the initial Covid-19 slowdown, demand for cyber cover in Asia may be back on the rise as businesses adjust to the new normal of life during a pandemic.
It has long been clear that cyber exposures were growing as a result of the increase in working from home and greater reliance on online channels, but that didn't initially translate into insurance buying at a time when most businesses were scrambling to put continuity plans in place.
That has started to change as companies have become more comfortable with remote working, although many smaller businesses and those in badly affected sectors such as travel and leisure continue to focus on survival.
"For the past three months I've been attending more underwriting calls with clients than at any time in the past." Teck Siong Ng, Beazley
Insurers say that demand has increased from first-time buyers and that some of the more mature players who had already bought cyber policies are asking for increased limits. This is especially true among the mid-market to large client segments who are still able to allocate additional budget for risk management and insurance during this challenging business environment.
"For the past three months I've been attending more underwriting calls with clients than at any time in the past," says Teck Siong Ng of Beazley in Singapore, who recently became the company's first dedicated cyber and technology underwriter in Asia.
He adds: "People are now more willing to talk about their cyber risk and they really want to look at a solution, and this has been shown in the number and the quality of the submissions we have been receiving lately."
Priorities
The delay that was seen in buying cyber cover (or increasing limits) is understandable. While many sophisticated companies had contingency plans that ensured a smooth transition to working from home, many more did not, especially in Asia.
For those that were not fully prepared for the speed and scale of changes to working conditions, the first priority was to ensure the physical safety of employees and the sustainability of the business.
With that taken care of, the importance of risk managing cyber exposures has become more apparent. An unprecedented increase in remote traffic and employees using their own devices to access networks has meant that IT systems are being stretched to the limit.
"We have seen a moderate rise in the demand for cyber insurance and this is likely due to companies' main priorities over the past two months involving the execution of work from home arrangements, staff wellbeing and servicing clients," says Mark Spadaccini, Asia managing director at Dual.
"It's very important they now take the time and effort on cyber security and insurance as we are seeing far too many companies applying for this insurance after a cyber incident has already occurred."
More than 90% of login traffic on e-commerce websites is attributed to hackers.
"It's not only an IT consideration," says Ng. "For the risk managers, it's also about whether they have sufficient fallback in terms of the financials in the event that something goes wrong."
Shifting more sales online has also created added risk. More than 90% of login traffic on e-commerce websites is attributed to hackers, according to a report from Shape Security.
These changes to the ways businesses operate have happened at a time when cyber attacks were already rising at a rapid rate. Spadacinni warns: "Hackers have seen this as an opportunity during the Covid-19 pandemic where there is increased activity involving malware and social engineering and we expect to see a significant rise in cyber claims in the coming months as these come to the surface."
Beazley recorded a 131% increase in ransomware attacks last year, based on incidents that were reported to its claims team.
"This trend is quite concerning for us and for most insurers, and the pandemic situation definitely doesn't help," says Ng, who adds that the alarming growth in ransomware attacks has been driving client interest for the past six to 12 months.
"The submissions that we have seen during that period are more genuine," he says. "Genuine in the sense that clients are having more serious discussions and showing more willingness to engage with the insurer and with the brokers to talk about cyber risk."
Resources
As demand for cyber cover rises in Asia, the market is in turn devoting more resources to understanding risk.
Research jointly released by Lloyd's and the University of Cambridge Centre for Risk studies last year warned that a single cyber attack on Asia-Pacific ports could cost a staggering US$110 billion.
As the disruption from the pandemic starts to ease, it remains to be seen if demand for cyber cover in Asia will continue to maintain its momentum; however, regional cyber risk knowledge will keep on growing.