CXA champions wellness
March 15 2019 by Nick Ferguson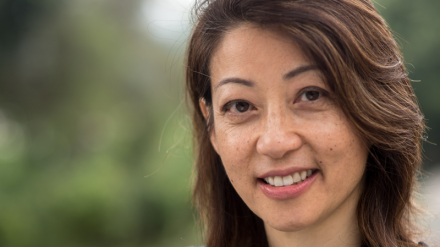 Singapore startup CXA raised US$25 million in funding this week as the health and wellness platform continues its growth across the region.
The innovative company provides an online personalised platform for employee benefits that aims to shift healthcare spend from treatment to prevention, to improve the health of workers and address escalating healthcare costs.
The new investments include backing from the venture capital units of HSBC, Singtel, Telkom Indonesia, Sumitomo and Muang Thai, as well as payroll company Humanica.
"These latest investors will become strategic partners and we will look to closely collaborate in designing customised platform-led solutions for their B2B enterprise customers and, as importantly, the employees of these enterprises," said Rosaline Chow Koo (pictured), the company's founder and chief executive.
A serial entrepreneur, Chow Koo moved to Singapore in the mid-1990s and launched two companies during the dotcom boom, the second of which focused on payroll outsourcing. But it was during eight years as a broker at Mercer and Marsh, leading the employee benefits business, that she developed her ideas about how to improve the industry.
She soon learned, working across 14 countries in Asia Pacific, that the companies she was talking to had a common set of pain points when it came to providing employee benefits. Insurance premiums were escalating far more quickly than salaries, employees didn't value the benefits, administering the claims was a nightmare and offering flexible benefits such as a wellness programme only added to the headache. It was obvious to Chow Koo that the industry was failing to meet its clients' real needs.
Founded in 2013 and launched after a year of development in 2014, CXA has pioneered a self-service platform that allows employers to give their staff access to a range of health, wealth and wellness offerings, personalised based on the individual's health and life-stage data.
Employees can pay for services such as gym classes, health apps, smoking cessation courses or sleep coaches by drawing down on existing insurance policies provided by their employers and using funds that are then released into the platform.
This latest funding round follows US$33 million in total funding from Series A and B in 2015 and 2017. Those earlier investors saw revenue growth of 65% in 2018 and CXA is forecasting to double that in 2019. Such prospects clearly helped to attract the new investors.
"CXA is rapidly emerging as a leader in the health and insurtech space," said Bryce Johns, group head of insurance, HSBC. "We are excited about this investment partnership and the disruptive opportunities it presents."
Such innovative solutions could have an important role to play here in Asia, where healthcare costs are set to rise significantly as affordability is threatened by ageing populations, changing diets and sedentary lifestyles. Regional medical inflation was more than 10% in 2018, according to Aon, with Vietnam, Malaysia and Pakistan experiencing the most significant price rises.
In some cases, the growth in chronic diseases has been alarming. Nearly one-third of diabetes sufferers globally live in China and the prevalence of diabetes in Chinese adults increased from 1% in 1980 to 9.4% in 2014.
Encouraging preventative lifestyle changes through wellness programmes is increasingly seen as a practical approach to addressing such challenges — as CXA's growing support from serious financial backers demonstrates.