Curing Asean's 'demographic tide'
September 30 2019 by Nick Ferguson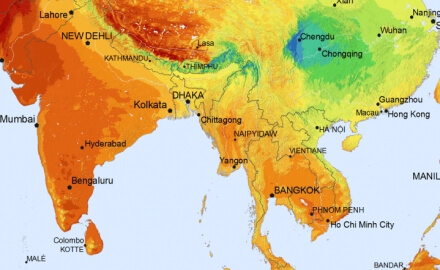 Singapore insurance regulator Daniel Wang warned last week that Asean's health insurance industry must embrace technology and digitisation as its societies get older.
Speaking at the Thailand Insurance Expo, Wang, who is executive director within the insurance department at the Monetary Authority of Singapore (MAS), stressed that healthcare and technological innovations not only have the potential to improve lives, but also provide discerning insurers with new opportunities to grow their businesses as a "demographic tide" sweeps the region.
"Asean countries are ageing much more rapidly than the rest of the world," he told the delegates.
In 2016, the proportion of those aged 60 and above in Asean was 9.6% and the UN estimates this will more than double to 21.1% 2050. The UN further estimates that Thailand will become an aged society in 2024, where aged is defined as having at least 14 percent of the population aged 65 and above, while Singapore just became an aged society last year.
"It is worth remembering that the life and health insurance business is fundamentally about enabling policyholders to live better and more independent lives as they grow older, even as these contribute to less claims and lowers the long-term care costs of insurers," said Wang.
To this end, he identified three trends that can help the region's insurance industry to perform this important socio-economic function in a more efficient and effective manner.
First, he noted, is the shift in business model from protection to prevention.
"As the lives of more people become intertwined with smart devices and the internet of things, insurers now have new platforms to engage their customers more frequently; thereby availing themselves to richer customer data on a more real-time basis," he said, pointing to AIA's Vitality, Great Eastern's GetGreat and Manulife's Move as examples.
Prudential's health management app Pulse, launched in Malaysia last month, goes even further. Powered by artificial intelligence it creates a "digital twin" for users that draws on more than 50 million data points to provide health insights.
The second trend, said Wang, is the shift in the business proposition from exclusion to inclusion. Traditional medical underwriting for health insurance inevitably left groups of consumers who are under-served or uncovered.
"The insurability gap for these consumers is narrowing as technology allows insurers to leverage insights from real-time health data to augment their underwriting capabilities," he said. "By more accurately quantifying risk, they are able to offer more customised premiums, thus improving the accessibility of insurance to those previously considered 'uninsurable'."
Wang's third trend is the shift in business focus from corporate orientation to customer centricity, especially around typical pain points such as the "tedious" claims process. He cited FWD's partnership with 7-Eleven in Hong Kong, which allows claims to be submitted through an app, approved within 30 minutes and collected in-store or through direct credit to their bank accounts.
Regulators also have their own role to play. Thailand's OIC and MAS have both set up fintech regulatory sandboxes, which have helped to deepen understanding of new technologies and the risks they pose, Wang said, "even as these sandboxes allowed innovative product ideas and designs to be tested in an environment that does not compromise consumer protection and the stability of the financial system".
Graduates from these sandboxes include Vitana by MetLife, Singapore's first dedicated insurance product for gestational diabetes.
As societies age, in Asean and elsewhere, everyone involved in the insurance ecosystem needs to embrace the technological tools available, said Wang.
"This will serve to benefit not just your clients but also your companies, and help bring about a more inclusive society."