Creating a US$1bn Australian and UK broking force
July 29 2019 by Andrew Tjaardstra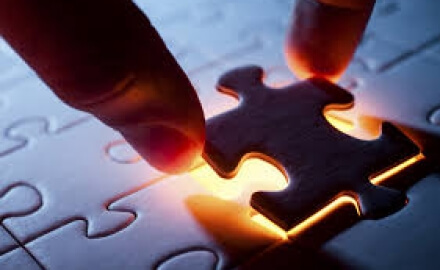 PSC Insurance Group has expanded its presence in Lloyd's with the purchase of Paragon International Holdings. It is a bold move with a large price tag and quickly follows the purchase of Victoria-based Griffiths Goodall Insurance Brokers for A$48 million (US$33.3 million).
The Melbourne-headquartered firm appointed non-exec director Tony Robinson as managing director from May 16 with a particular focus on acquisitions and he has been busy ever since.
The broker already has a significant presence in the UK with the likes of wholesale broker Carroll Holman Insurance Brokers, Leicester-based commercial broker Turner Insurance Group, MGAs Breeze Underwriting and Chase Global and upon completion of the Paragon deal will control over A$900 million (US$621 million) of premium in the market; altogether the broker will control over A$1.5 billion (US$1 billion) of premiums globally when both deals go through.
Paragon, founded in 1996, focuses on professional and financial lines and employs over 90 staff who have strong expertise in professional liability, D&O, cyber, casualty, healthcare and M&A.
Paragon provides wholesale broking to clients in the US and both direct and wholesale in the UK; Paragon generates over 60% of its revenue from the US wholesale market.
To help fund the Paragon acquisition the group completed an institutional share placement of 13,461,538 additional shares at a price of A$2.6 per share from its existing placement capacity raising total gross proceeds of A$35 million; regulatory approval is expected to be granted within eight weeks.
Tony Robinson told InsuranceAsia News the firm is focused on the Australia and UK markets and that they try to keep acquired businesses as "independent and autonomous" as possible.
PSC has 12 offices in Australia, has two networks with over 200 authorised representatives and is part of the Brokerslink network.
The Griffiths Goodall acquisition is expected to create an annualised further EBITDA of A$5.5 million; the broker has particular expertise in commercial, industrial, transport, logistics, pleasure boats, agriculture risk and personal lines. The full purchase price is dependent on performance but the initial cost was A$28.8 million in cash and A$9.6 million in shares.
In addition, PSC owns a 19.6% stake in London-based specialist private equity player BP Marsh & Partners which invests in financial services firms with a particular focus on insurance.
PSC has a market capitalisation of A$714.5 million (US$493.4 million) and will inevitably be on the radar of larger firms.
The broker is also in the process of expanding its debt facilities so expect more acquisitions from the group soon – both in Australia and the UK.