CPIC sees 3.4% GWP growth in first four months
May 18 2020 by Andrew Tjaardstra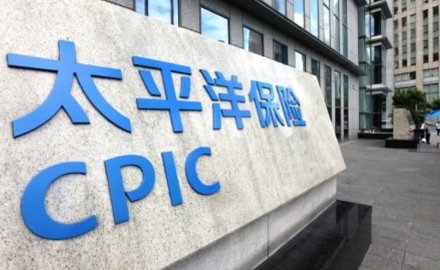 China Pacific Insurance (Group) has reported a 3.43% year-on-year growth in gross written premium income in the first four months of 2020.
The revenue reached about Rmb153.5 billion (US$21.6 billion), as the country makes a steady recovery from the devastating Covid-19 outbreak which has rocked businesses across the world.
Its two subsidiaries, China Pacific Life Insurance and China Pacific Property Insurance, saw their premium income reaching Rmb102.8 billion (US$14.5 billion) and Rmb50.8 billion (US$7.2 billion) respectively.
Last year, the insurer saw its gross written premium climb 8% to Rmb347.5 billion (US$48.9 billion), and its profit attributable to equity shareholders stood at Rmb27.74 billion (US$3.9 billion) – a 54% surge year on year.
In March, the company warned of risks for the business in 2020 from the coronavirus pandemic and a slowing Chinese economy. The company said low interest rates amid a macroeconomic slowdown was a key concern for the market, while the slowdown may worsen credit and liquidity risks.
CPIC has been evaluating the impact of the coronavirus pandemic on its financial position and operating results. However, the virus should help Chinese insurers with an increase in digital purchases.
Earlier this month the group received regulatory approval to issue its global depository receipts (GDRs) on the London Stock Exchange (LSE), according to Reuters.
The green light was given by the China Banking and Insurance Regulatory Commission (CBIRC), while approvals are still underway from securities regulators and exchange operators in both countries.
The jury is still out on how well China can recover from the pandemic as there have been several further outbreaks and thousands of companies are struggling to survive.