CPIC scores regulatory approval for London GDR listing
May 11 2020 by Yvonne Lau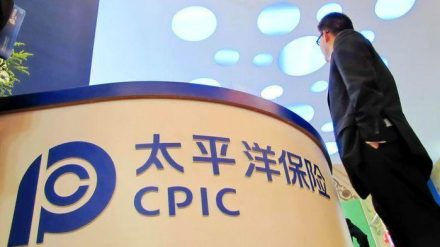 Shanghai-headquartered China Pacific Insurance Group (CPIC), has finally received regulatory approval to issue its global depository receipts (GDRs) on the London Stock Exchange (LSE), confirms a Reuters report.
The green light was given by the China Banking and Insurance Regulatory Commission (CBIRC), while approvals are still underway from securities regulators and exchange operators in both countries.
This comes after speculative reports by major news outlets in January of this year that the Chinese government had halted the Shanghai-London Stock Connect programme. Authorities' subsequent statements however, denied the stoppage.
InsuranceAsia News reported last September that CPIC was looking to list its GDRs through the stock exchange programme. They will be the second Chinese company to do so when the transaction goes through.
CPIC is already listed in Shanghai and Hong Kong.
Huatai Securities is still the first and only mainland firm to complete a GDR listing through the stock connect. The group raised US$1.54 billion through the listing. 
Another Shanghai firm, SDIC Power Holdings originally slated to issue its GDRs on the exchange, postponed their decision in December citing "market conditions," noted Caixin.
The Shanghai-London Stock Exchange "represents an opportunity for Chinese companies to market themselves to a new pool of investors in London," said law firm Debevoise & Plimpton.
One of China's major market players, CPIC recorded an 80.2% surge in net profit to Rmb22.9 billion (US$3.24 billion) for its first three quarters of 2019. Revenue rose 7.4% year-on-year.
Gross written premiums (GWP) for the same period climbed to Rmb286.8 billion (US$40.7 billion), an increase of 7.7% from the previous year.
Though market fears are concentrated on the Covid-19 fallout, the Chinese insurers' GWP growth could already be back on track. For January and February this year, total premiums grew by 1.1% compared to 2019, says the CBIRC. Though this is a significant drop in comparison to the previous four years — the market still generated Rmb11.8 billion (US$1.66 billion).
For more on Covid-19's impact on the Chinese market, see here.