CPIC expects London GDR listing to reach US$2.15bn
June 15 2020 by InsuranceAsia News Staff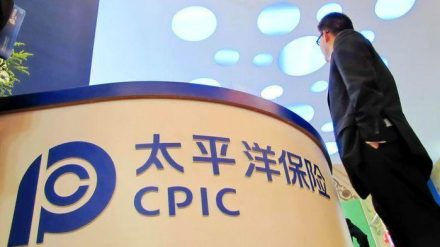 China Pacific Insurance Group (CPIC) forecasts earnings from their global depository receipts (GDR) listing on the London Stock Exchange (LSE) to be between US$1.9 billion and US$2.15 billion, says a Reuters report.
Last September, Founder Securities estimated the sale would fetch up to Rmb20 billion (US$2.82 billion).
The price range of each GDR under issuance will be between US$17.60 and US$19.
This announcement follows CPIC's final confirmation on June 10 that they intend to proceed with their offering of up to 113.2 million GDRs, with each GDR representing 5 A shares.
The GDR offering represents up to 565.8 million A shares of the company — or 9% of the company's total A shares.
Over the last year, there was significant speculation as to whether the proposed plan by Shanghai-headquartered CPIC would go through.
While the news of CPIC's listing on the LSE was announced last September, there were multiple reports by major outlets in early 2020 noting that the Chinese government had halted the Stock Connect programme.
Subsequent authorities by Chinese authorities however, denied the stoppage.
The China Securities Regulatory Commission (CSRC) reaffirmed that the programme was still operating normally since its establishment in June 2019.
Chang Depeng, a CSRC spokesperson, said: "The Shanghai-London Stock Connect is an important initiative in China's financial opening. It is instrumental in expanding cross-border investing and funding channels bilaterally."
CPIC is already listed in Shanghai and Hong Kong.
When the listing does go through, CPIC will become the second mainland Chinese enterprise to complete a GDR listing through the Shanghai-London Stock Connect.
Huatai Securities remains the first (and only) firm to complete a London GDR listing. They raised US$1.5 billion through the listing last June.
While Shanghai-listed companies can raise capital via the London exchange, LSE-listed firms are also able to list on the Shanghai Stock Exchange (SSE) utilising Chinese Depository Receipts (CDRs).
As China seeks a quick Covid-19 rebound, they are pushing domestic firms to list via the Stock Connect, says multiple reports.
Furthermore, with China's Luckin Coffee recently embroiled in a major fraud scandal and asked to delist from Nasdaq, China could refocus efforts on improved UK ties — and the Shanghai-London Stock Connect may stand to benefit.
MORE FROM: Capital Markets