Covid-19's digital tipping point here to stay
April 29 2021 by Raymond Barrett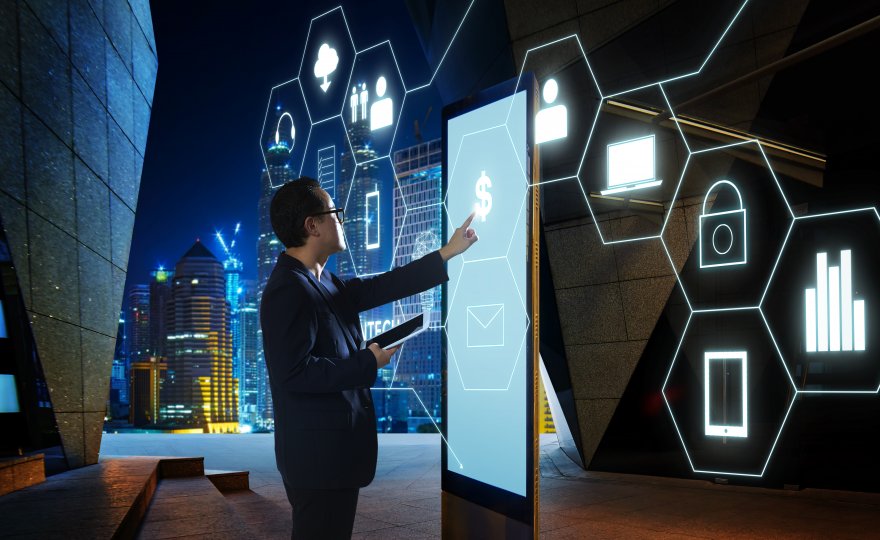 A combination of Covid-19 and ongoing technological innovation has accelerated a digital transformation that was already afoot across the industry.
This was the consensus of a number of thought leaders in the insurance space as the topic turned to digitalisation at the recent Asia Insurance Outlook — an online webinar organised by InsuranceAsia News and Fitch Ratings.
The pandemic has certainly changed the way insurance is bought and sold as travel restrictions and social distancing have accelerated the switch to non-face-to-face sales. But insurers have also realised that they — and not just customers — have to change how business is done. The digital tipping point has arrived.
Lei Yu, QBE's chief executive for North Asia, told the audience what digital transformation means to her company and noted that the pandemic has put the issue on top of her and her colleagues' agenda. In particular, she said QBE was currently looking at how it can digitalise its current operations, while also noting there was a need to "reinvent" the entire work process.
In terms of IT infrastructure, she noted that the various Covid-inspired lockdowns and work-from-home drives have shown that company databases need to be accessible via the cloud.
"Our customers are asking us — and demanding from us — to have more digital and online transaction capability," she said.
SMEs, agents, brokers and customers all want to do business online — be it filing claims electronically or downloading documents, Yu said, adding that digital services need not be impersonal. In fact, when looking ahead, she said that the personalised service customers have enjoyed in the past can co-exist with the transformations affecting the industry right now.
"We need to digitalise our personal service. The pandemic forced us to think faster and act faster," she added.
Frederic Boles, Lockton's Singapore chief executive, said clients' expectations in respect of digitalisation have evolved during the uncertainty of the last year, which has given companies an opportunity to re-evaluate their own risk exposure. The pandemic has also put a focus on resilience, Boles noted, adding that a lot of companies realised they were not as resilient as they thought.
It is important for brokers to provide their clients with digital solutions and Boles highlighted Singapore as one market in particular that has embraced technology and digitalisation.
"Our industry has to transform with them," he said. "The industry needs to work to one ecosystem."
Bill Song, ZA Tech's chief executive, noted that the pandemic had had a real impact on customer behaviour — and made insurance a priority.
"The pandemic was a catalyst that drove the industry to move to digital," he said.
He added that customer behaviour had changed a lot — while noting that both enquiries and top line growth at the insurtech increased significantly over the past 12 months.
Song stressed the importance of having a cloud native infrastructure, while he also mentioned the success the Hong Kong-based insurtech had had via collaborations with regional digital platforms such as Indonesia's Ovo.