Covid-19 one of market's biggest losses: Guy Carpenter
June 26 2020 by Yvonne Lau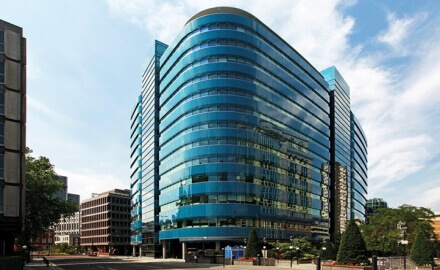 Despite the uncertainty and difficulty in predicting the final losses from Covid-19, the event will rank as one of the market's most expensive events, says Guy Carpenter.
In a new report, the reinsurance broker said that the pandemic also holds the "potential to bring unknown loss impacts. It is also likely to be one of the slowest developing catastrophes that carriers have ever encountered, likely creating a prolonged period of uncertainty."
Indeed, loss estimates have varied.
Lloyd's predicted underwriting losses of up to US$107 billion. They expect the market to pay out US$3 billion to US$4.3 billion to its global customers — with 31% of payouts going to event cancellation, 29% to property losses and 11% to credit losses.
Meanwhile German investment bank Berenberg pegged estimated losses in the range of US$50 billion to US$70 billion. The bank noted that while Covid-19 claims will be "large," they also believe them to be "manageable and similar to those of a medium-to-large natural catastrophe… and appear to be affordable."
Guy Carpenter's forecast has combined losses with insured catastrophe losses that have already occurred year-to-date, and additional catastrophe claims that are typical in the second half of the year.
The broker forecasted losses for fiscal year 2020 "set, at a minimum, to approach US$100 billion — for only the fourth time ever." Its worst-case scenario forecast sees overall 2020 losses stretching to US$160 billion.
The analysis continued: "Should claims from Covid-19 settle at the higher end of current market estimates, or losses aggregate elsewhere from the ongoing unrest in the United States or an active wind season, 2020 could go down as the most expensive loss year ever and test further the limits of some carriers' capital resilience."
However, Guy Carpenter noted a few offsetting factors for carriers.
Certain lines of business — such as personal and commercial motor — have "benefitted from an immediate dip in claims frequency due to the lockdowns."
Similar to Berenberg who noted that "fundamentally, insurers are doing well," Guy Carpenter said that the fundamentals of reinsurance still remain strong.
The broker added: "The sector's capital base has been resilient to the recent financial market volatility and there are still opportunities in this environment for (strongly capitalised) carriers to offer new solutions and grow selectively into challenged lines."
The exact figures of losses ahead still remain uncertain — and while they will be significant — the market looks poised to weather the storm.