Covid-19 rattles supply chains and reveals BI shortfall
March 4 2020 by Yvonne Lau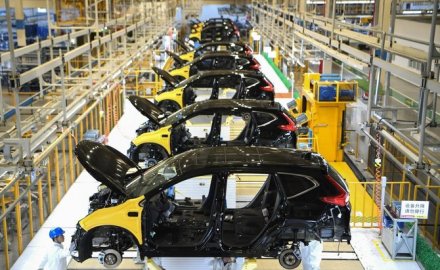 The Covid-19 outbreak, which has infected 92,402 people worldwide as of March 3, is disrupting businesses and rattling global supply chains as Chinese manufacturing halts to a standstill.
China ranks number one globally for manufacturing output and is linked to most industrial supply chains. Disruptions in Chinese factories inevitably brings cross-border business interruption (BI) with the likes of Apple already warning of disruption to sales forecasts this year as its supplier Foxconn temporarily closed.
Fitch Ratings notes that "computer and electronic components face the biggest risk of global supply chain disruptions stemming from the coronavirus outbreak."
As with event cancellation, a lack of protection around diseases means companies are much more likely to pick up any BI bill than insurers.
Supply chain risk
While technological progress has improved supply chain management, it has also created more risk exposures – meaning a greater need for risk management along these chains and better policies that provide the necessary coverage.
Along a business supply chain there are numerous places where disruptions or errors can occur. In logistics risk management, the key pain points are in supply chain logistics, static risks and security in transit and the sub-contracting of risks.
Paul Houston, head of risk management and global markets at Allied World, told InsuranceAsia News (IAN): "One of the main factors exacerbating the effects of supply chain disruption is in the consolidation of suppliers and manufacturers… to minimise costs. Many also moved to 'just in time' logistics to reduce stockpiles. This lack of diversification and stockpiling means any disruption, such as reduced manufacturing due to Covid-19, could have an immediate effect in supply."
Houston added: "The answer to managing this risk is balancing the cost savings associated with consolidating suppliers against the advantages of spreading suppliers in different locations, so that when something like Covid-19 occurs – the manufacturers have alternative options to continue supply."
Over the last decade supply chain risks have increasingly become part of the conversation between clients, brokers and insurers.
Laurent Charlier, managing director of Hong Kong-based broker Orix Insurance, commented: "Supply chain risks were already a topic of discussion particularly after the 2011 Fukushima tragedy. Supply chain disruption is not new – what is new [this time] is the cause."
However, viruses and associated global pandemics were unlikely to be among the top-identified risks for supply chain disruption, Charlier noted, but "the coronavirus brings to us the reality that these risks exist, too."
Business interrupted
While most large global insurers offer supply chain BI cover, these policies are usually tailored-to-fit and usually wouldn't cover large scale health epidemics or global pandemics such as Covid-19 – unless specified or on an extension basis. This is in part as a result of the 2003 SARS epidemic.
In 2016, Zurich launched supply chain cover for the Hong Kong and Singapore markets – the first of its kind in Asia Pacific, says the company. A spokesperson told IAN: "There is no standard coverage – the programme is uniquely tailored based on customers' specific supply chain needs."
It's designed to reduce supply chain failures and provide coverage in case of financial impact on a company's operations.
The first step involves a risk assessment undertaken by risk engineers – identification and evaluation of exposure points to critical supply chain risks. The assessment is combined with data to underwrite and price the risk – which is the increasingly complex and tricky part.
Moving these risks to insurance policies and obtaining the coverage needed is becoming more difficult, as there is pressure on market players to drive price increases and limit coverage. Furthermore, the risk of business disruption is increasing with one-off events, which could be related to health, terrorism or extreme weather events.
Charlier noted: "Contingent business interruption (CBI) or non-physical business interruption (NDBI) are not answering all needs and are not available to all types of clients. Unfortunately, [therefore], transferring supply chain risks to the insurance market is only a small part of the solution."
Uncertain outlook
In order to alleviate economic fears, the US Federal Reserve cut US interest rates on March 3 by half a percentage point to a range of between 1% and 1.25% – its first emergency cut since the 2008 financial crisis.
We are in unchartered waters as business owners and economists attempt to gauge the full cost of the coronavirus on the global economy for 2020. Brokers, insurers, loss adjusters and reinsurers will also have a tricky time unpacking the full impact on the business interruption market.