Covid-19 forces Australia to delay financial reforms
May 11 2020 by Yvonne Lau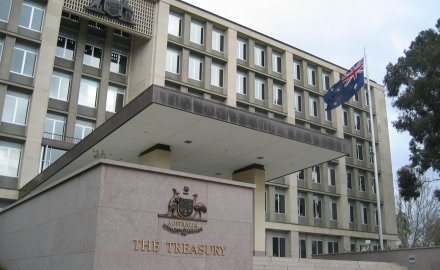 The Australian government has decided to postpone the Hayne Royal Commission financial reforms by six months, as insurance and financial market players grapple with the Covid-19 blowback.
Australia's treasurer Josh Frydenberg said that the decision "balances the need to implement the recommendations of the Royal Commission with the need to ensure our financial institutions are in a position to devote their resources to responding to the significant challenges posed by the coronavirus."
Reform initiatives that were meant to be implemented by June 30 this year will be pushed back until December. Those that were scheduled for the end of the year will be delayed until mid-2021.
Last year, the Australian authorities initiated a new roadmap for reform for financial institutions inclusive of insurers. Recommendations included culture and governance assessments; banning heavy-handed selling of products; and a commission cap on add-on products for car sellers. 
Earlier, industry body the Insurance Council of Australia (ICA) had requested an implementation delay until 2022.
Spokesperson Campbell Fuller of the ICA commented to InsuranceAsia News: "The ICA welcomes the treasurer's decision to defer for six months the introduction into parliament of legislation to implement a number of general insurance-related recommendations of the Hayne Royal Commission."
Fuller added: "The ICA and its members continue to strongly support implementation of changes that genuinely and measurably improve consumer outcomes. The additional time recognises that insurers, like the rest of the Australian economy, have been seriously affected by Covid-19."
He continued: "Rather than prepare for regulatory change, they have had to focus resources on supporting policyholders through the aftermath of the recent season of natural disasters and the impact of Covid-19."
Meanwhile, the ICA also announced changes to their 2020 General Insurance Code of Practice, which will see insurers "fast-track support for customers who are experiencing vulnerability, including financial hardship."
Rob Whelan, chief executive of the ICA, noted that insurers' resources are stretched due to the double impact of Covid-19 and natural disaster recovery.
The new implementation date has been extended to July 1 2021.
MORE FROM: Legal/Regulatory