Covid-19 compounds South Korea's P&C challenges
March 23 2020 by Yvonne Lau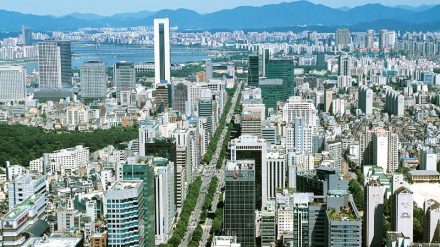 South Korea's non-life insurers had a difficult 2019.
The combined net profit of the country's top eight P&C players dropped nearly 40% in FY 2019 to W1.75 trillion (US$1.4 billion). Market share is concentrated amongst the top P&C firms.
Premium growth for the P&C sector has declined consistently since 2015, while profitability is under pressure as the market has faced years of consecutive underwriting losses.
Market watchers predicted another tough year in 2020 for the country's insurers as a whole — from "challenging market conditions, from trade tensions and a stagnant economy, to the prospect of new regulations and technology-driven disruption," notes EY's Insurance Outlook 2020.
As South Korea has been one of the hardest-hit nations from the Covid-19 outbreak — will the country's P&C sector be further impacted?
Covid-19 aftermath
The impact from the coronavirus outbreak will be most felt in business disruption and financial markets.
Siew Wai Wan, senior director of insurance at Fitch, told InsuranceAsia News (IAN): "[We] believe more subdued business activities [will] affect the premium growth of non-life insurers. For example, some Korean manufacturers had to suspend operations due to [supply chain disruptions]," due to worker infections and components that stopped coming from China.
On financial risk, Wan said: "The lingering low-interest rate environment will widen asset liability duration, given [Korea's] significant presence of long-term business."
He added: "Long-term business made up the largest share of 50%+ of non-life insurers' direct premiums written, followed by automotive at close to 20%." This could mean a blow to investment returns due to unstable capital markets – leading to "capital adequacy impact and bottom line pressures."
Silver lining?
Despite this impact, there could be a silver lining for P&C players.
Fitch's Wan noted that loss ratios in motor and medical indemnity segments should improve as "more people work from home, stay indoors and refrain from visiting medical clinics, based on experience [from] the Middle East Respiratory Syndrome (MERS) in 2015."
The claims impact on the P&C and health sectors will be minimal – on the whole standard property and business interruption policies will not cover the coronavirus outbreak.
Chang Tae Noh, chief executive of Allianz Global Corporate & Specialty (AGCS) in Korea, told IAN that in the worst case scenario, they expect Covid-19-related claims "not to exceed a low double-digit million euro range."
"Overall claims exposure is low at this stage – minor claims exposures in property (special non-damage business interruption extensions) and entertainment are likely. For previous epidemics like Sars or Zika, AGCS only saw a small number of claims," said Noh.
This could be a positive sign for South Korea's P&C insurers as loss increases in motor and health business lines contributed to the tough 2019. Notably, the combined operating loss from motor for FY 2019 spiked to W1.6 trillion (US$1.29 billion) – more than double 2018 losses of W723.7 billion (US$584 million); while loss ratios for indemnity health insurance jumped to 130.9% in Q3 2019, compared to 121.8% in Q3 2018.
Challenges remain
Though the Covid-19 outbreak may have a limited impact on Korea's non-life players, risks and challenges remain for the world's seventh-largest insurance market.
According to Allianz's Risk Barometer 2020, Noh said that cyber risks and market developments are the most urgent business risks for South Korean players – while pandemic risks ranked 17th among all business risks (the survey was conducted prior to the coronavirus outbreak).
General insurers will be under continued pressure to improve on various fronts – in profitability, capitalisation, underwriting losses and digital initiatives –all amidst a heightened regulatory environment and current depressed economic sentiment worldwide.