Former QBE exec becomes Cover-More interim CEO
June 4 2020 by Andrew Tjaardstra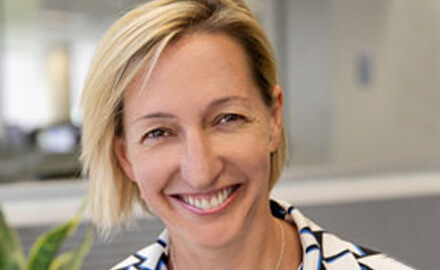 Cover-More's chief operating officer Cara Morton has become interim chief executive at the Zurich owned Sydney-headquartered global travel MGA this week.
Morton (pictured) is a former head of group operations at QBE.
The firm's chief executive Hanno Mijer has left as he prepares to return to Zurich's headquarteres in Switzerland to become head of commercial insurance services – a new risk division at Zurich. Mijer has been chief executive since September 2018.
The firm laid off 10% of its workforce  – around 200 people – in May to help cope with the decrease in business connected to Covid-19.
At the time Mijer, said: "Many travel businesses have been significantly impacted and, as a global travel insurance and assistance provider, we have to make sure Cover-More endures the current crisis, so we can emerge stronger and more competitive when global travel resumes."
Mijer added: "No one could have imagined the scale and severity of the global Covid-19 outbreak. The changes we are making will help maintain the essential operation of our business as we prepare for our future post-Covid-19. To the employees who unavoidably and sadly will be leaving our group, I sincerely thank you for everything you have contributed to Cover-More Group."
Zurich's Asia Pacific chief executive Jack Howell has said Cover-More remains a highly valued business within Zurich's global operations. Cover-More has operations in 22 countries and holds a 30% share of Australia's A$1.2 billion (US$830 million) travel market.
Commercial Insurance Services is a new division set-up to provide risk insights and support to customers in addition to Zurich's underwriters across the globe.