Covéa's ambitions again blown off track
May 15 2020 by Nick Ferguson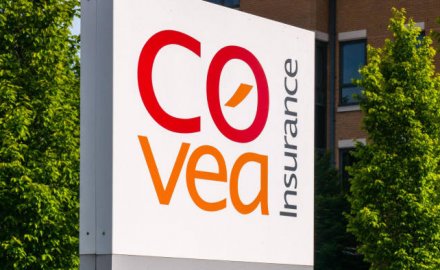 Reinsurers breathed a sigh of relief this week after Covéa's takeover of PartnerRe collapsed.
Few rivals would have been excited about the prospect of an ambitious competitor looking to buy market share with its newly enlarged balance sheet, just as the pricing environment is improving for the first time in years.
But the move nevertheless came as a surprise. Covéa walked away from the US$9 billion deal after a failed attempt to renegotiate the price with PartnerRe parent Exor, citing "unprecedented conditions and significant uncertainties threatening the global economic outlook" — even though it had reiterated its commitment to the deal in late March, when markets were even worse than today.
Covéa's chairman and chief executive Thierry Derez cannot seriously have expected that Exor would accept a lower price.
Shares in European reinsurers Scor, Hannover Re, Munich Re and Swiss Re fell by an average of 26% from the initial agreement on March 3 to the re-affirmation on March 27. Most shares have bounced back slightly since then, but Covéa may have been anticipating a quicker, stronger recovery.
It certainly didn't help that PartnerRe announced a US$433 million loss for the first quarter.
Even so, Covéa's chief executive and chairman Thierry Derez cannot seriously have expected that Exor would accept a lower price. The Italian investment group was not actively looking for a buyer before Derez's unsolicited bid and it has no real need to sell. It also doesn't want to complicate the merger of group company Fiat-Chrysler with Peugeot by writing down the value of PartnerRe mid-deal.
Exor insists that PartnerRe is not significantly affected by the Covid-19 outbreak and claims that Covéa did not even try to invoke a material adverse change.
However, there is no doubt that its value is lower than when the price was first agreed. BofA global research analyst Elizabeth Miliatis estimates PartnerRe is worth US$7.2 billion today, down 20% from the original US$9 billion price tag. Some buyer's remorse is surely understandable.
Scor
The collapse of the deal was initially seen by some analysts as positive for Scor. Covéa still holds an 8.4% stake in the French reinsurer and had been expected to sell it to help pay for the acquisition of PartnerRe, which had been weighing on Scor's share price since the announcement on March 3.
"Logically, cancellation of this transaction should reverse some of those fears," said UBS analyst Jonny Urwin in a note.
But Scor's share price has been on a rollercoaster in reaction to the news — down 3% on Tuesday, up 5% at one point on Wednesday, before losing it all on Thursday — as investors have tried to parse what it all means.
Not everyone is convinced that Covéa, a domestic mutual insurer, is a good fit with a reinsurer.

There have even been rumours that Covéa will now turn its attentions back to Scor, having abandoned its unsolicited €8.2 billion takeover attempt in early 2019 amid considerable acrimony that resulted in Derez's resignation from Scor's board, multiple lawsuits and a corporate governance review at Covéa.
Ironically, Derez was accused of leaking information about Scor's own merger talks with PartnerRe to his colleagues at Covéa as part of a strategy to eliminate the rival bidder. Derez denies the allegation, but there is no denying the enmity between him and Scor chief executive Denis Kessler.
Reviving a deal between the two companies would appear to be even more fraught than the PartnerRe acquisition, which may explain why investors seem confused about how to react.
Strategy
Whatever happens with Scor, Covéa seems intent on pursuing an acquisition of some sort. While there have been a few big mergers between insurers and reinsurers recently — such as Axa and XL Catlin, and AIG and Validus — not everyone is convinced that Covéa, a domestic mutual insurer, is a good fit with a reinsurer.
"We struggle to understand the strategic rationale of a potential merger between PartnerRe and Covéa," BofA's Miliatis wrote in February. "There are likely to be limited synergies between the two groups."
For PartnerRe, which has a significant Asia presence, the ability to deploy more capital would certainly have put pressure on some of its rivals and threatened market discipline. Without that threat, says UBS's Urwin, reinsurers can now focus on meeting higher return hurdles and protecting their balance sheets.
In the meantime, it is unlikely that any other bidders will emerge for PartnerRe in the current market given Exor's preference for cash over a deal involving shares — it is difficult to see any strategic buyers willing to spend that kind of money at the moment. Even Covéa might be persuaded to wait a few months until it makes another move.