Couple convicted of defrauding Dual in Australia
July 5 2019 by InsuranceAsia News Staff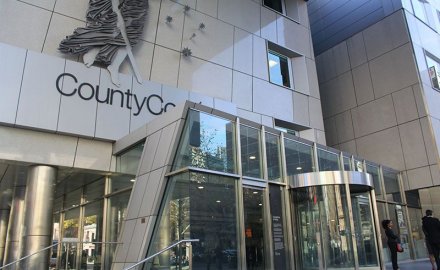 Former Dual Australia national claims manager Josie Gonzalez and her husband Alvaro Gonzalez have been found guilty on 14 charges of cheating the underwriting agency out of A$17.4 million (US$12.2 million).
Josie and Alvaro Gonzalez are standing trial in Victoria's County Court (pictured) charged with 14 counts each of obtaining financial advantage by deception, between March 2011 and April 2013.
Prosecutor Andrew Grant told the court the couple had submitted 400 fraudulent invoices through Jaag Lawyers – a law firm set-up to defraud the MGA.
The unanimous jury verdict at the County Court of Victoria in Melbourne was made on July 4 – a day after deliberations started.
The couple were taken into custody after the verdict was read out before Judge Paul Lacava and are due to appear before him on August 28 for the plea hearing.
The couple denied the allegations but had already returned all the money under a civil deed reached with Dual in September 2013.
MORE FROM: Legal/Regulatory