Commission relief for Australia's brokers?
February 12 2019 by Andrew Tjaardstra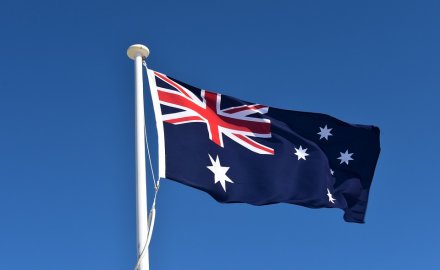 Australian broking heavyweight Steadfast saw its shares rocket 15% last week after the publication of High Court justice and royal commissioner Kenneth Hayne's report into financial services.
The report came after a full-blooded investigation into the country's powerful and often less than transparent financial services sector.
Make no mistake, any recommendations from Hayne around broking commissions would have had a serious impact on hundreds of general insurance brokers, both large and small, and potentially impacted livelihoods. Around 70% of commercial premiums are paid through commission.
Instead he has asked the Australian Securities and Investments Commission (ASIC) to conduct a review of general insurance commissions within three years.
Haynes says there should be a review by government in consultation with ASIC of the effectiveness of measures that have been implemented by the government, regulators and financial services entities to improve the quality of financial advice. The review should preferably be completed by June 30, 2022, but no later than December 31, 2022.
Australia's industry bodies have already submitted robust defences of broker remuneration and the timetable is likely to give them further opportunity to lobby and explain their case. The commission also didn't find any instances of specific misconduct within the broking community, which would have helped their cause.
The argument against any ban on commissions for general insurance brokers is that these commissions are not conflicted as the commissions are all around the same (20%) and therefore don't impair the judgment of brokers where they place their commission.
ASIC has previously called on a ban on general insurance commissions, arguing they are conflicted.
Dallas Booth, chief executive of National Insurance Brokers' Association, told InsuranceAsia News before Haynes' report was released: "NIBA has made a substantial submission to the royal commission arguing that there is no basis for any reform of remuneration frameworks so far as they apply to insurance brokers acting for and on behalf of their clients.
"The ASIC submission provides no evidence as to why insurance broker remuneration should be reformed."
However, brokers still wield the authority when placing premiums and sometimes work on volume-based deals that the client won't necessarily know about.
In the UK, the regulator, the Financial Services Authority, decided to change the regulations by allowing companies to request the commission rate from a broker — it is called commission disclosure and was introduced in 2009. Many brokers in the UK were bemused by the change as their clients rarely, if ever, asked about commissions anyway.
It remains to be seen what the government and ASIC will decide by December 2022, but expect another war of words and plenty of submissions between now and then.