CNA Hardy closes Lloyd's business in Asia
November 30 2018 by InsuranceAsia News Staff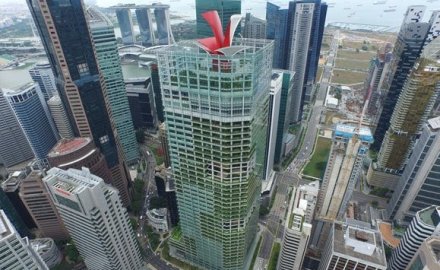 InsuranceAsia News understands CNA Hardy has decided to close its Singapore and Shanghai Lloyd's offices related to Syndicate 382; the firm, overseen by Rob Hands in Asia, has had a presence in Singapore since 2010 and opened its Shanghai office in March 2016.
Earlier this year Greg Dodds, former head of marine for Asia and Michael Resnikoff, former casualty manager for Asia, both left the business as the firm decided to concentrate on the Lloyd's platform.
Companies at Lloyd's have come under increasing pressure to improve profitability and only last month CNA Hardy exited all property treaty, marine hull and construction/erection all risk business across the Lloyd's platform. Meanwhile Tokio Marine Kiln decided to shut its Hong Kong office. 
The decision is a significant turnaround from April 2018 when Dave Brosnan, chief executive, CNA Hardy, commented on the opening of CNA's Labuan office: "Asia is a strategic market for CNA Hardy and we are very pleased with how our business is developing there."
Lloyd's Singapore currently has 22 syndicates including CNA Hardy.
CNA Hardy commented: "We can confirm that we have made the tough decision to cease underwriting new business on both our Lloyd's Asia platforms, in Singapore and China.
"Given the sub-scale nature of our remaining business, coupled with the withdrawal from non-core and non-profitable lines of business earlier this year, it would be difficult to develop a meaningful plan to grow and sustain profits in the region. This decision, whilst a difficult one, will allow us to maintain a close eye on ensuring the recent changes made at Lloyd's in London bear fruit."
"We remain committed to writing business in Singapore and across the Asia Pacific region in general and, will continue to do so from London. Additionally, we are confident we can continue to deliver the high levels of underwriting, claims and risk control that customers are used to and, on which we pride ourselves on."
The statement added: "We are currently in discussions with Lloyd's to ensure run off of the business is managed to the highest standards and expect to have a small local team on the ground managing the process going forward.  All existing policies remain valid and we remain well capitalised to meet all related claims."
"The business in Singapore represents less than 0.2% of CNA's global annual premium income and the decision won't have an impact on our businesses in the UK, continental Europe, Canada and across the US."
MORE FROM: Lloyd's
Challenges and opportunities are being created for insurers by evolving technology.

Lloyd's chairman welcomes opening of Brussels branch.