How is climate change fuelling Asia's storms?
January 22 2019 by InsuranceAsia News Staff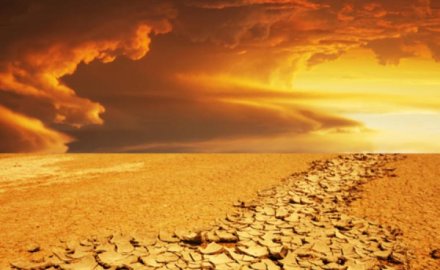 A series of risk surveys over the past few weeks have indicated that the insurance market needs to be increasingly aware of extreme weather, which is being made worse by climate change.
Last year saw an array of unusually powerful storms across the region, including Typhoons Jebi and Trami in Japan, Typhoon Mangkhut, which impacted southern China, Hong Kong, Macau and the Philippines, and dramatic flooding in Kerala, India. Many of the claims came from flooding and storm damage leading to business interruption.
According to Munich Re, Asia accounted for 23% (around US$18.4 billion) of the US$80 billion total of insured losses from global natural catastrophes in 2018. This compares with around US$2.5 billion (out of US$135 billion of insured losses in 2017) and US$10 billion in 2016 when US$77 billion of Asia's losses were uninsured.
The year's storms culminated in Sydney's December 2018 hailstorm, which was the worst hailstorm to hit the city since 1999. So far the storm has cost the Australian market more than A$871.3 million (US$625 million) with 99,638 claims lodged. There is evidence that hailstones are becoming larger as a result of climate change while the number of hailstorms could decrease, however the science is still advancing.
The storm helped Suncorp break through its natural catastrophe allowance for the first six months of the financial year, while IAG has negotiated extra catastrophe cover for 2019.
The World Economic Forum Global Risks Report 2019, in conjunction with Marsh & McLennan and Zurich, said 2018 had been characterised by high-impact hurricanes, extreme temperatures and the first rise in carbon dioxide emissions for four years, meaning climate change is rising up the agenda. The report analyses the opinions of 1,000 decision-makers from the public sector, private sector, academia and civil society of the risks facing the world.
Greater moisture in the atmosphere, rising sea temperatures and sea levels, and warmer land temperatures are all conspiring to make storms more powerful and linger for longer – this includes wetter monsoon seasons in some areas of India – leading to greater claims' payouts.
However, although the overall trend of stronger storms is moving in one direction, losses will not be simply greater year on year; although techniques are improving, the frequency and severity of storms and floods is still hard to model.
Natural catastrophe losses also include earthquakes and volcanoes which are also unpredictable and not related to climate change.
The powerful 2018 storm activity has been linked to the world's oceans having either their second hottest or hottest year on record, according to the World Meteorological Organization. Warm, moist air acts as a catalyst to fuel the 'engine' of a typhoon.
Warmer waters increase the speed a typhoon intensifies and increase maximum sustained winds; Typhoon Mangkhut, which caused over US$1 billion of claims, was Hong Kong's most intense storm on record with sustained winds of 250 km/hr. Similarly Typhoon Jebi was the strongest storm to hit Japan since 1993 and broke historical records of 10-minute maximum sustained winds and caused around US$8.5 billion of insured losses – the largest loss in Japan's history from a storm.
While storms will have a greater impact on the balance sheet of insurers and reinsurers in more mature markets such as Australia and Japan, it is just as important there is help for underinsured developing nations to recover.
The Philippines, is among the world's most vulnerable countries to natural disasters. The country is expected to incur, on average, US$3.5 billion in asset losses each year as a result of typhoons and earthquakes.
Recently, the World Bank, in conjunction with Allianz, Axa, Hannover Re, Hiscox Re, Munich Re, Scor, Swiss Re in addition to fund manager Nephila Capital and Swedish pension fund AP3, has doubled disaster risk insurance for the Philippines with the renewal of an insurance programme to respond to losses from climate and disaster risks. In total, US$390 million has been made available for major typhoon and earthquake events in 25 provinces. Payouts are made when predefined parametric triggers are met.
The Allianz Risk Barometer 2019 report is also warning of more intense weather events from a changing climate: "The US National Climate Assessment warned that inaction over climate change will lead to more intense storms, floods, droughts, heatwaves and wildfires, generating hundreds of billions of dollars in annual losses by the end of the century. The rising cost of climate change is already noticeable."
The report continues: "Analysis shows the number of weather-related/flood loss events has increased by a factor of three to four since 1980. Left unchecked, climate change is likely to have huge economic, political and social impacts – with implications for food and water security, health, migration and conflicts. Indirect consequences include cultural and behavioural change (for example, the sudden shift in consumer opinion around plastics or investors' views on fossil fuels)."
"Climate change will also have big implications for regulation and liability. Emissions' regulations and targets are already shaping industries like aviation and shipping, while growing climate change reporting and disclosure requirements will increase exposures for directors' and officers'."
Some scientists are predicting the weather pattern El Nino could make 2019 one of the warmest years on record; 2018 was the fourth hottest and the last four years have seen the highest average temperatures globally since record began in the early 19th century. El Nino is part of a climate pattern that occurs when sea-surface temperatures in the tropical Pacific Ocean rise to above-normal levels for an extended period of time. It can last from four to 16 months and typically has a warming influence on the global temperature.
Some parts of Australia have already seen extreme temperatures close to 50 degrees centigrade this year with numerous heat records being broken across the country.