Clarity sought over call for commission ban in Australia
January 8 2019 by InsuranceAsia News Staff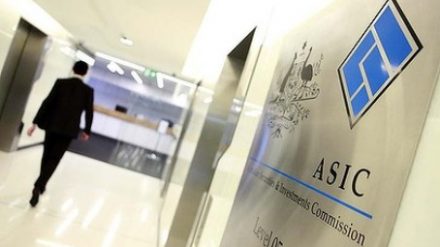 The Insurance Council of Australia is seeking clarification on the meaning of the term "conflicted remuneration".
Both the Australian Securities and Investments Commission (ASIC) and the Australian Competition and Consumer Commission (in northern Australia) have recommended that there should be a ban on conflicted remuneration for general insurance to the royal commission on financial services.
ICA's spokesman Campbell Fuller told Australian Financial Review that there was a difference between conflicted remuneration and commissions.
"Our position is very clear, commissions have a strong role in the insurance industry, and this will continue," Fuller said. "Commissions, when controlled and regulated, do not create conflicts. They are a way of allowing experts to provide product guidance to customers, and build appropriate packages to protect their assets."
While the Future of Financial Advice reforms in 2013 banned financial advisers from receiving commissions on financial products, life and general insurance products were exempted.
ASIC told the Hayne royal commission report on financial services on November 8: "ASIC's view is that the negotiation, payment and acceptance of conflicted remuneration has contributed to poor consumer outcomes, such as sales of products with little or no value to consumers, or which do not meet consumer needs."
ASIC is in charge of retail products rather than business products and is expected to clarify its position later this week.
In November, Dallas Booth, chief executive of National Insurance Brokers' Association, told InsuranceAsia News: "NIBA has made a substantial submission to the royal commission arguing that there is no basis for any reform of remuneration frameworks so far as they apply to insurance brokers acting for and on behalf of their clients.
"The ASIC submission provides no evidence as to why insurance broker remuneration should be reformed."
Commissioner Kenneth Hayne will hand his final report to government on February 1.
MORE FROM: Legal/Regulatory