Claims to top ¥1 trillion for Japan's big three
November 15 2018 by InsuranceAsia News Staff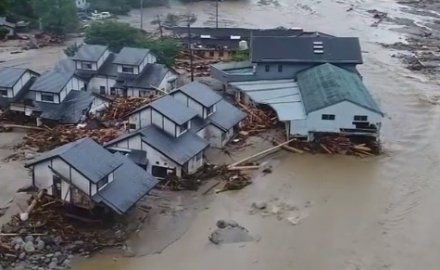 Japan's three leading P&C insurers are expected to pay out a record ¥1 trillion (US$8.8 billion) in combined insurance claims in fiscal year 2018, ending in March 2019, according to the Nikkei Asian Review.
This fiscal year's insurance payouts exceed last year's fiscal period, which also saw a succession of typhoons hit the country. Major disasters this year included heavy rains and floods in western Japan and several large typhoons.
The three insurers are expected to increase fire insurance premiums in the fall of 2019 for the first time in four years.
The total insurance payouts for the three insurers are likely to have exceeded ¥1 trillion.
Payments by MS&AD Insurance Group Holdings are likely to total over ¥400 billion, while Tokio Marine Holdings and Sompo Holdings are expected to pay out over ¥300 billion respectively.