McLarens' Panes: Claims handling during pandemic "admirable"
October 22 2020 by Yvonne Lau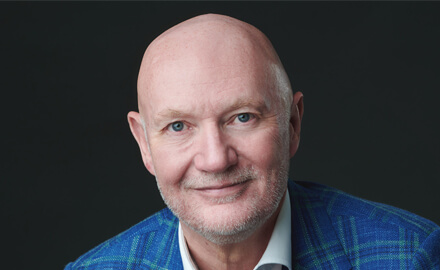 Atlanta-headquartered loss adjuster McLarens has been keeping busy during the pandemic.
The firm has reaffirmed its expansion strategy — building up its book across Asia Pacific through the acquisitions of specialist player Lloyd Warwick International in June, and New Zealand's CNZ Group in October.
The adjuster has enhanced its digital capacities to ensure adaptability to best assess losses, as pandemic restrictions have contributed to less frequent on-site assessments and face-to-face client contact.
Hong Kong-based Chris Panes, chief operating officer of Europe, Middle East and Asia Pacific for McLarens, spoke with InsuranceAsia News (IAN) about long-term strategic game plan and how the company and the wider insurance community has readjusted to the 'new normal' in terms of claims handling.
IAN: During Covid-19, what have been the major differences for claims handling in Asia? 
Panes: The fundamentals of commercial claims handling remain largely the same, however we are seeing delays in rebuilding and renovation works due to coronavirus pandemic-related restrictions and social distancing requirements imposed by governments. This is having an impact on claims such as business interruption, loss of rental, etc.
The ability to respond to rapidly changing client needs has always been important within our industry, but the requirement to be agile has become even more important in recent months. With very little international travel happening, there's been a big adjustment in the way that business is conducted. Having a global, web-enabled claims system, electronic files, laptops and video telephony, allowed us to switch to a 100% home working model relatively seamlessly within 48 hours.
However, there are aspects of our job that have become more challenging, for example undertaking site surveys, which have been difficult to impossible, depending on individual country, client and size of loss.
A flexible response has meant that alongside traditional methods, we have been able to undertake video surveys. We continue to invest, with further development of our web-based capabilities, which allow video surveys and evidential capture to be conducted in real time by secure remote access.
We have also been able to use our international network proactively to get around these issues and where visits are permitted, which are now becoming more frequent, more consideration must be given to employee safety. McLarens has always maintained its priority on our employees' and clients' safety.
IAN: Post-pandemic, do you anticipate loss adjusters in Asia will restrategise and change the way they handle commercial claims? 
Panes: Most stakeholders say they prefer the traditional approach of in-person claims handling, but it's likely that insurers may employ more in-house resources for smaller losses, a trend that was occurring anyway.
More technology will be used such as drones, video calls and apps, which McLarens has developed for remote evidence gathering via encrypted video capture of loss and damage.
I suspect that insurers, having seen how adjusters have been able to handle claims remotely, will require less travel except for the very large/complex losses. Indeed, the challenge will be finding the right balance and ensuring that those claims that require the attendance of an adjuster due to size, complexity or a particular nuance, do find their way to a suitable expert to guide the claim through to settlement.
Support from provincial locations may become more prevalent, so large central offices may become less commonplace and individuals working from home to access sites further afield more easily could become a thing of the future.
IAN: What has been the greatest challenges in dealing with disasters, clients and the wider insurance community during a pandemic? What are the positives? 
Panes: The way that the McLarens family, and our colleagues in the wider industry, have responded to this crisis has been admirable, showing adaptability and flexibility. The insurance community has really pulled together and understood the challenges we have all faced. The camaraderie has been excellent and I believe we have come through this as a stronger community.
Of course, the prolonged Covid-19 pandemic continues to present operational challenges for our adjusters, in a number of different ways.
Lack of face-to-face time with colleagues has a number of implications. For example from a time management perspective we're seeing more internal calls and meetings, in place of spontaneous five-minute chats. There are similar challenges in that respect from a client perspective.
Other issues such as managing expectations around travel, particularly in the early days of lockdown, dealing with reduced efficiency in the exchange of information, as well as challenges around logistics, have all arisen from time to time. In general, however, the fact that our 'business continuity planning' has been robust enough to overcome these new hurdles is something we are proud of.
Fortunately, there haven't been any significant catastrophe events in Asia during this time. That could have presented its own resourcing issues, particularly given the restrictions on regional travel, though I'm confident that we would have been able to respond accordingly to those challenges given the breadth of our international network.
As a business we tend to coordinate a global response to cat events, drawing on team members from a range of regions, which means we never leave any of our markets without sufficient cover and it enables us to put together a bespoke team for the particular requirements of each incident.
IAN: McLarens this year acquired Lloyd Warwick International (LWI) and CNZ Group. How do these transactions enhance McLarens' offerings in APAC? Are there any further acquisitions coming up? 
Panes: LWI is a specialist loss adjusting company with expertise in complex onshore, offshore and energy claims. Headquartered in London they have offices across the globe, including in Asia Pacific (Australia and Singapore), so there are clear benefits for our APAC offering. Their team of specialist adjusters contribute both scale and technical expertise in energy, marine, mining, power generation, renewables and special risk sectors in the region.
Though it's early days, we are in the process of exchanging knowledge and bringing together our experience, talent and strength into a unified organisation to accelerate further growth, and we're already seeing notable benefits from this partnership. We have transferred Nigel Cook, an experienced energy and power adjuster from McLarens to LWI in Singapore. In Australia the two teams are liaising closely, and Daniel Cole has transitioned from LWI to McLarens' Sydney office.
That deal was very much in line with McLarens' long-term strategy, which is focused on growth – both organically and by acquisition – in specialist adjusting lines across the globe. We are pleased with the way the integration is progressing and the rapport developing between colleagues is excellent.
We are always interested in exploring the right acquisitions that would compliment our business and help fulfill our longer-term strategic goals. The more recent acquisition of CNZ, now McLarens New Zealand is a further example of this.
For more on the loss adjuster's expansion strategy, see here.