Chubb closer to control of China JV
March 6 2019 by Andrew Tjaardstra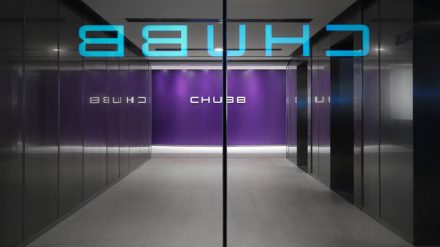 Global insurer Chubb has increased its stake from 20% to 26.2% in Chinese joint venture Huatai Insurance Group.
In addition the Huatai Group has become the first domestic Chinese financial services holding company to convert to a Sino-foreign equity joint venture – which gives companies more rights over hiring and building offices in the country.
The change in its legal structure also means that Chubb could take its stake in the joint venture above 50% in the near future.
Chubb has had a minority stake in Beijing-headquartered Huatai Insurance Group since Ace acquired a 20% stake in 2002. Huatai, founded in 1996, offers a range of insurances including health, personal accident, motor, cargo and directors' and officers' liability; it also owns an asset management company.
Evan Greenberg, Chubb's global chief executive who has been conducting business in China for decades, commented: "This increased ownership is an important milestone towards our goal of majority and beyond ownership."
In a sign that China is opening its doors ever wider to foreign investment, over the past six months it has allowed Axa to take control of the 50% stake it didn't control of Axa Tianping and Allianz to set-up a 100% fully controlled insurance venture in the country.
The decision comes from the Chinese at a time of heightened trade tensions between the US and China. President Donald Trump has decided to raise tariffs on Chinese imports to the US to try and win concessions and a more favourable deal for the US.
The insurance market in China has been going through some volatility as one of its major players, Anbang, is now in the control of the China Banking and Insurance Regulatory Commission until at least February 22, 2020.