Hong Kong's Q1 life premiums boosted by 12.3%
June 3 2019 by Andrew Tjaardstra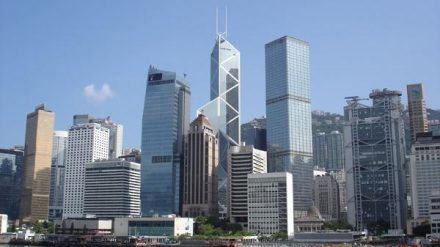 In the first quarter of 2019, total gross written premiums for life insurers reached HK$148.8 billion (US$19 billion), an increase of 12.3% over the corresponding period in 2018.
The Hong Kong Insurance Authority has revealed that Chinese customers bought HK$12.9 billion (US$1.63 billion) of life and health products in Hong Kong in the first quarter — a rise of 8% over 2018.
Th US-China trade war has led to volatility for China's stockmarkets, meaning some see buying products in Hong Kong as a more secure form of protection — especially as the Hong Kong dollar is pegged to the US dollar within a range and therefore has a more certain exchange rate.
In addition it is now easier for Chinese to visit Hong Kong — they have to visit to buy the products in the Special Administrative Region — as there is a new train link to West Kowloon and recently opened bridge stretching from Zhuhai to Macau to Hong Kong.
Sales to Chinese visitors have long been a source of revenue for Hong Kong's insurers but in recent years there has been tighter controls by Chinese regulators to help reduce capital flight from China.
The gross written premiums of P&C business recorded in the first quarter of 2019 were HK$16.6 billion, a 7% increase over the first quarter of 2018.
Accident and health business continued to be the major contributor of premium growth while marine insurance also showed strong growth, with gross premiums reaching HK$1.6 billion, an increase by 25.5%.
Overall underwriting performance turned from a loss of HK$166 million in the first quarter of 2018 to a profit of HK$44 million in the first quarter of 2019.