China's top insurance regulator sacked
April 19 2017 by InsuranceAsia News Staff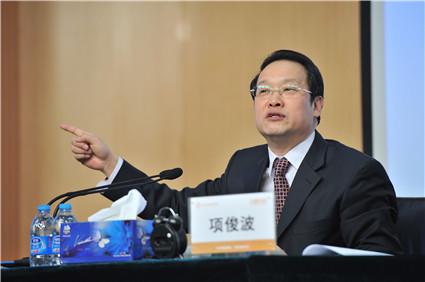 China's top insurance regulator, Xiang Junbo, has been sacked over suspicions of committing disciplinary violations, the Xinhua News Agency has reported.
The report came a week after the Central Commission for Discipline Inspection (CCDI) revealed that Xiang was being investigated as part of the crackdown on graft and corruption within the government ranks.
Xinhua quoted an official from the Communist Party as saying that Xiang had been removed as chairman of the China Insurance Regulatory Commission (CIRC).
No specifics about Xiang's case were disclosed but the term "serious disciplinary violations" is typically a byword for graft.
Shortly after CCDI announced it was probing Xiang, the latter's name was taken down from CIRC's website.
He served as CIRC chairman for six years. Before joining the CIRC in 2011, he served as chairman of the Agricultural Bank of China, one of the four biggest state banks in China.
MORE FROM: Legal/Regulatory