China's swine fever epidemic highlights cover deficit
April 29 2019 by Andrew Tjaardstra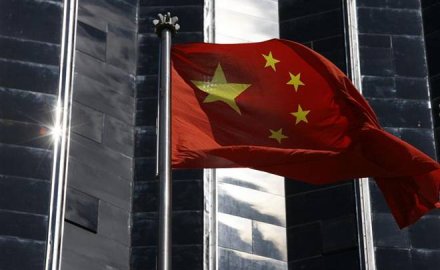 China's pig farmers are heavily reliant on government subsidies during a serious outbreak of African swine fever. The fever, which came into the country last August, has hit 28 provinces so far and thousands of farms.
Last year China's Ministry of Finance and the Ministry of Agriculture put government compensation for each pig culled due to swine fever at Rmb1,200 (US$178) — or about 75% of the average price of a pig in China – however the true cost to a farmer of a slaughtered pig could be over several hundreds of US dollars and sometimes higher; the overall compensation figure, shared between the national and local governments, will be huge as it is reported that around one million pigs have already been culled out of a total of 433 million in the country.
An expert in the Asia insurance agriculture space told InsuranceAsia News that insurance products are not sophisticated in China and that millions of small farms, like in many other countries, are reliant on subsidies for protection.
In addition risk management isn't as ingrained as it should be in farming culture.
The country produces 54 million tons of pork annually. Rabobank is predicting that China's pork output is likely to fall by 20% to 30% over 2019, with herds being cut by up to 40%.
The World Organisation for Animal Health asks countries to notify the outbreak of exotic disease. The numbers of pigs affected could be difficult to track if farmers — worried about their incomes — don't declare pigs that have swine fever.
There is no vaccine to stop the disease spreading and inventing one could take years. While it is harmless to humans it is deadly for pigs and very infectious.
The swine fever outbreak could have a large impact on global food prices. Many are expecting global pork prices to rocket in the second half of the year as China is the world's leading consumer and it will need to increase imports heavily to meet demand; this is coming at a difficult time as the US has imposed significant tariffs.
Countries in the EU, including Germany, have been beneficiaries so far of extra Chinese demand.
There is potentially more bad news ahead for Asia's agriculture community as reports suggest the fever has spread to the likes of Cambodia, Laos, Mongolia Myanmar, Thailand and Vietnam. Indeed China has today imposed a ban on imports of pigs, wild boar and related products from Cambodia.
Meanwhile the appetite for meat in Asia is only increasing as the middle class grows and society changes.
As the agriculture market develops in Asia there will be more opportunities for brokers, insurers and reinsurers to develop products to help the region's farming communities.