China's solar challenge
August 3 2018 by Nick Ferguson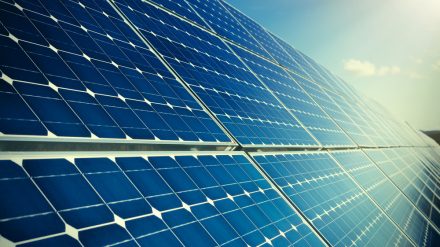 With summer temperatures hitting records around the northern hemisphere, the reality of climate change is getting harder to ignore. And as countries adapt to this new reality with greater reliance on renewable energies, insurers are being forced to cope with difficult new risks.
Solar power poses a particularly tricky problem due to panel warranties that typically provide a 25-year guarantee on performance, as well as a 10-year coverage against defects. These ultra-long warranties are partly a result of the intense tough competition in the industry, mostly in China.
Needless to say, such warranties create a potential liability for solar manufacturers and they have increasingly sought to offload the risk, with varying degrees of success. Writing policies with such long duration against products with very little track record is a significant challenge, but solar projects want this certainty to be able to secure financing.
To ensure a return for investors, projects such as the 128MW Numurkah Solar Farm in Australia, which closed its financing in July, require panels that must be able to perform reliably, under all operating, installation and maintenance conditions, for two decades or more.
With more than 400GW of solar capacity installed since 2007, there is a significant financial risk accumulation — and the pace of installations is rising. The industry installed US$45 billion of solar panels worldwide during 2017. Transferring more of that risk would help the uptake of solar.
"It is essential for us in the insurance industry to have a thorough understanding of the technology and its underwriting implications," Edi Schmid, chief underwriting officer at Swiss Re, wrote in a recent report. "Only then can you develop a sustainable insurance product that effectively responds to market needs."
This understanding has not always been easy to come by. In China, leading solar manufacturers typically pay US$2 million to US$5 million a year for performance warranty products, but the bankruptcy of Chinese solar PV manufacturer Suntech Power in 2013 served to reinforce concerns about deals that span multiple decades.
Typically, solar products insure the value of PV modules in a full year's manufacturing output or selected PV modules to which the product is to apply within the policy year for 25 years.
There is usually an annual limit (commonly 10% to 20% of the annual turnover or a policy limit of US$2 million to US$15 million) and an annual excess (say, 0.8% to 2% of turnover or excess greater than US$100,000), and the waiting period is up to five years.
Adding to the complexity of the challenge, the industry continues to develop new technologies, manufacturing techniques, installation systems and so on, all of which need to last reliably for the lifetime of the warranty. This is no small task. Solar panels have become relatively commoditised as prices have been driven down by Chinese overproduction, but the range of operating conditions they must cope with is huge — from desert conditions in South Africa to freezing rooftops in Germany.
Recognising the market gap and challenges that underwriters face in evaluating risk and exposure, Jay Li, head of engineering for China at Swiss Re, says that the reinsurer has consulted and collaborated with solar photovoltaic research institutions to develop a Solar Panel Code of Practice (SPCoP).
"The SPCoP is an international guideline on risk management and sustainability of solar panel warranty insurance that goes well beyond existing industry quality standards," he says. "It empowers all stakeholders — producers, buyers, investors, banks and insurers — to better assess the long-term quality and reliability of solar panels in the context of insurance."
Such efforts should help to make it easier for solar farms to raise financing, which in turn should make it easier for countries around the world to achieve their targets for renewable energy generation.
However, after years of difficult operating conditions, the Chinese solar industry is facing a new challenge in 2018 thanks to tariffs imposed by the US and the withdrawal of government support for the sector. It remains to be seen how the industry will cope with this added burden and whether 25-year warranties will continue to be a defining element of the sola sector.