China's slowing growth
September 13 2019 by Nick Ferguson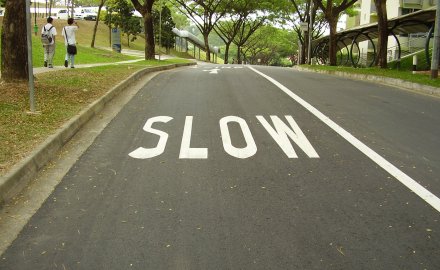 Insurance premiums in China grew by 13.8% during the first seven months of the year, representing a significant improvement from the 2.4% contraction seen during the same period last year.
However, the apparent recovery is not entirely good news. The growth of premiums during the year to July is below the five-year average across the board. Property premiums grew 8% versus an average of 10.1%, while life premiums rose 15.8% compared to an average of 21.1%, according to data from the China Banking and Insurance Regulatory Commission.
This is somewhat offset by strong growth in health insurance premiums, which were up by 31.1%. Health premiums now account for close to 16% of all insurance sales in China, up from less than 10% in 2015. But even this good news is marred by concerns about the sale of potentially problematic high-deductible, high-reimbursement policies, which are largely responsible for the growth.
Some of China's biggest individual life companies are also reporting slowing growth. Ping An, for example, reported that the value of new business in its life and health division was just 4.7% during the first six months of the year, compared to 7.3% for the full-year in 2018. New business grew at 75% as recently as 2015.
This comes amid renewed concerns about China's slowing economic growth. Official government statistics showed year-on-year growth in the second quarter of 6.2%, down from 6.4% for the previous two quarters. But the surprisingly consistent numbers are once again raising questions about the quality of Chinese economic data.
For the past 23 quarters, since late 2013, the official statistics have claimed quarter-on-quarter growth of between 1.4% and 1.9%, despite some tumultuous periods for the Chinese economy.
Growth of insurance premiums, for example, has varied hugely during the past five years, from a low of -2.4% in 2018 to a high of 35.4% in 2016. Life insurance premiums alone have varied even more significantly, from a low of -6.3% in 2018 to a high of 47.7% in 2016.
Such severe swings reflect more than just the underlying economic conditions, but they are representative of the growing pains that are common in China's economy as officials strive to balance rapid growth with the need to reform and modernise.
Just this week the industry regulator unveiled a new cap on how much insurers can invest in related parties, raising the limit to 30% of the insurer's assets, with a 15% limit for any individual company. The new regulation is aimed at limiting financial contagion from the collapse of a major financial institution — or from one sector to another.
Similar challenges are common to most other sectors. Bankers, factory owners and even online game producers have all experienced significant volatility as they have struggled with a variety of challenges, both internal and external.
Yet against this backdrop, China has been pumping out growth figures within a single percentage point since 2013. Such suspiciously consistent data has led economists and analysts to come up with a variety of proxies for the state-sponsored numbers, including tax collections, commodity use and listed-company revenues, while some are even using satellites to analyse industrial activity and light emissions.
Concerns about the quality of the data are not new. Even China's own premier, Li Keqiang, said that he focused on "alternative indicators" rather than official GDP data in 2007, and listed his preferred indicators as electricity consumption, rail shipments and bank loans.
"All other figures, especially GDP statistics, are 'for reference only'," he is reported to have said.
However, outside observers prefer independent measures of the Chinese economy, and a new study published this month uses import data from trading partners as a rigorous source of external information about what is going on in China. The authors, economists at the Federal Reserve Bank of San Francisco, conclude that the accuracy of reported GDP improved during and following the financial crisis, before deteriorating again.
"It becomes far too smooth after 2013 relative to all of our alternative measures of economic activity," they write. "We conclude that China's apparent Great Moderation since 2013 is largely spurious."
Instead, their analysis shows significant swings both above and below the reported GDP data, with a steep decline since 2017. Yes, the official statistics are a poor indicator about the current performance of China's economy, but they may not be wildly inaccurate about the trend growth rate.
However, the Chinese government is now fighting fires on numerous fronts, including a trade war with the US, persistent civil unrest in Hong Kong and an uncontrolled outbreak of African swine fever that is threatening the livelihood of millions of small farmers across the country.
Keeping the Chinese growth engine firing has never looked more challenging, and that will inevitably weigh on the outlook for insurers.