China's regulator keeps control of troubled Anbang
February 25 2019 by Andrew Tjaardstra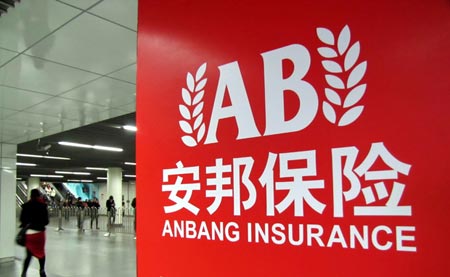 China's banking and insurance regulator has said it will extend its control of Anbang Insurance Group for at least another year, until February 22, 2020.
In a statement on its website posted at the end of last week, the China Banking and Insurance Regulatory Commission said it plans to maintain the stable operation of Anbang and protect the interests of all relevant parties.
The Chinese government injected Rmb60.8 billion (US$9.65 billion) into the company in April 2018 and will be trying to make sure it recoups its money.
The announcement comes after speculation the Chinese government had been looking for major investors in the business; it has been reported the government approached the likes of  New York headquartered private equity firm Cerberus and Singapore's Tamasek Holdings.
The Chinese regulator took control of the Beijing-based financial services conglomerate  in February 2018 following a dramatic hangover from a daring global acquisition spree. The company has since been selling, or trying to sell, multiple assets of the company including prime properties on Manhattan, New York and several large financial services firms — both wholly and partly owned, including insurers and banks, in China and Europe.
Last year, Anbang's former chairman, Wu Xiaohui, was sentenced to 18 years in prison by a Chinese court in May after being convicted of fraud and embezzlement.
Anbang's problems combined with other troubled debt-fulled acquisitions from Chinese companies has led to a more subdued approach to overseas acquisitions — especially in financial services — over the past 12 months.
MORE FROM: Legal/Regulatory