China's fast-growing agriculture market
October 16 2019 by Yvonne Lau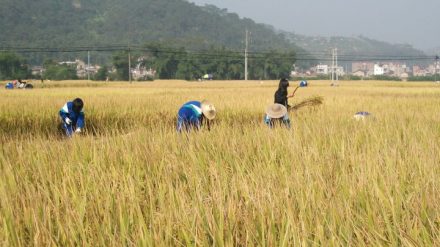 While China has undergone an urbanisation drive in parallel with its great growth and development in the last few decades, almost half of China's population remain in rural areas. Hundreds of millions of Chinese still work as farmers.
The agricultural sector in the country endures in importance – with Chinese products feeding 22% of the world's population. China  maintains 7% of the world's arable land.
In the face of climate risks, demographic and consumption changes, the country has recognised the need to prioritise food security – to secure production capacities along with security for agricultural workers and SMEs against weather-related events such as typhoons, earthquakes, floods and droughts.
China's agricultural insurance market is now the second largest in the world, after the US. Premiums in the last decade have increased exponentially – in 2018 China's GWP reached US$8.3 billion. However, coverage hovers at only around 16% of the total value of production, indicating a large protection gap.
Systemic challenges need to be addressed in order to realise the market's growth potential.
Adeline Chua, head of P&C solutions China at Swiss Re, told InsuranceAsia News: "One of the needs is to better manage nat cat exposure and this can be done through better risk management capabilities. [Another] aspect that has room for improvement is operational efficiency, and can be resolved through innovation and digitalisation [efforts]."
One example of this is Swiss Re's digital Agricultural Insurance Risk Management Platform (SRAIRMP) which auto-generates policies by utilising climate indices; it also helps improve risk management and claims' payouts.
Government action
The Chinese government has been committed to building up the national agriculture insurance system. In particular, the introduction of a subsidised premiums scheme introduced in 2007, was designed to support Chinese farmers in production risk. The scheme significantly increased agro-insurance market penetration and has contributed to significant payouts to farmers over the years.
This week, the China reaffirmed its commitment to the sector with the release of a circular stating that coverage for the planting of rice, wheat and corn should reach over 70% by 2022.
The "facilitation of public-private cooperation is essential," noted Junbo Wang, Swiss Re's China agriculture insurance solution owner. The multitude of players including the government and private insurers and reinsurers need to work together to fill in the gaps – addressing the agricultural sector's specific needs for coverage, subsidy and risk management.
Swiss Re's Heilongjiang natural disaster insurance programme is another example of a cooperative PPP case that build rural resilience.
Across the whole of Asia-Pacific, agriculture insurance is a fast-growing segment. An estimated 420 million farms operate in Asia, looking after two thirds of the global population. As the region faces more weather-induced catastrophes, these events bring a higher risk of of yield shortfalls and failures which can impact farmers, companies and employment.