Anbang sues Mirae over US$5.8bn luxury property book
April 29 2020 by InsuranceAsia News Staff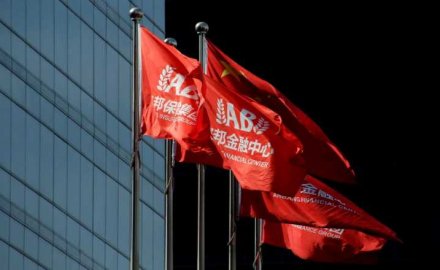 Beijing-based Anbang Insurance has sued South Korea's Mirae Asset Global Investments (Mirae) due to an unfulfilled hotel sale, according to several reports.
South Korean fund Mirae was slated to complete a US$5.8 billion acquisition of a book of 15 luxury US hotels, and had put down a 10% deposit in September 2019.
When the hotel portfolio was up for grabs, there were 17 potential buyers including Mirae — in addition to GIC, Singapore's sovereign wealth fund and SoftBank-owned Fortress.
Mirae however, has since been unable to get a hold of the needed debt financing required. Its executives submitted to Anbang a request for extension to complete the deal.
The lawsuit was filed in the Delaware Court of Chancery, in which Anbang said that they are seeking "an order forcing defendants to specifically perform their obligations under a sale and purchase agreement and certain equity commitment letters."
Anonymous sources from the same report noted that Mirae regretted signing onto the deal due to global market uncertainties of the moment – including Covid-19 consequences such as hotel closures and travel impact, and its inability to procure preferable financing terms.
The portfolio of hotel properties include San Francisco's Westin St. Francis, New York's JW Marriott Essex House and Jackson Hole's Four Seasons in Wyoming. Anbang originally acquired these properties through its purchase of Strategic Hotels & Resorts from Blackstone Group for US$5.5 billion in 2016.
The Chinese state insurer Anbang has been roiled by many unusual events in recent years. China's state regulator, the China Banking and Insurance Regulatory Commission (CBIRC), only ended its two-year takeover of Anbang this February.
In February 2018, the CBIRC initiated a regulator takeover after the firm's former chairman, Wu Xiaohui, was arrested on fraud and embezzlement charges in which he was sentenced to a jail term of 18 years.
Given this saga, the state regulator then created Dajia Insurance Group last June with four subsidiaries covering life, P&C, asset management and annuities. The subsidiaries are Dajia Life, Dajia P&C, Dajia Pension and Dajia Asset Management.
The troubled insurer since its takeover by the Chinese regulator had been trying to offload assets for debt repayment and business restructuring.
MORE FROM: Asset Management