China's alarming 'Million Medical' problem
April 12 2019 by Nick Ferguson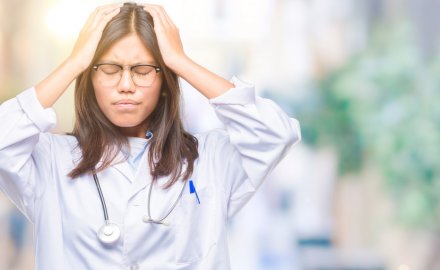 Growing loss ratio trends on China's hugely popular "Million Medical" policies are causing concern.
These high-deductible, high-reimbursement policies have become the most popular medical insurance products in the country since their launch in August 2016, and are particularly popular online thanks to low premiums, a high insured amount (typically Rmb1 million), simplified underwriting and fewer restrictions compared to traditional medical reimbursement policies.
Many of the more than 30 products on offer also include value-added health services, an optimised claims experience and personalised coverage for pre-existing conditions, which helped drive premiums to Rmb10 billion (US$1.5 billion) in 2018.
However, some insurers have already started to lose money and there are fears that more could follow as losses continue to rise, according to a new Milliman report written by principal actuary Guanjun Jiang and actuarial analyst Qiuwen Peng.
"The loss ratio will become even higher and the underwriting margin will be further squeezed in the near future," they write.
Most Million Medical products are sold by non-life insurers that are used to relying on the most recent loss experience to modify premium rates or adjust underwriting conditions, expecting similar losses to continue in the next year.
That might work for short-term products such as car insurance, say Jiang and Peng. "However, this traditional practice of claims management and portfolio monitoring may not work as expected for medical reimbursement products."
Milliman's analysis of the UK market shows that loss ratios for newly launched medical insurance products take much longer to level off, perhaps six years or even more as new players continue to enter the market — and that similar patterns are seen in Asian markets such as Singapore and Hong Kong.
Considering that insurers have been writing this business for just two-and-a-half years and competition is still increasing, it's likely that losses will get even higher and underwriting margins squeezed further.
"For carriers that already have less favourable performances than expected, it could be even more alarming," say Jiang and Peng.
Many of the tactics employed by property-and-casualty underwriters are less effective for medical products, where hiking premium rates can create an adverse selection spiral that leads to healthier people dropping out of the portfolio.
Selling online has also meant that insurers have taken a simplified approach to underwriting, relying on basic health questionnaires and self-declarations, with no re-underwriting at renewal. As sales boomed, some carriers were reluctant to refuse claims on the assumption that loss ratios could be as low as 30%.
But with losses now mounting and competition remaining high, there are additional fears that a price war could break out as companies battle to attract healthy, young new customers into their portfolios to counteract their adverse selection problems.
At the same time, customers are getting wiser. Being an online product, most of the buyers shop around for the best deals and consult friends and social media before buying, which will tend to drive up loss ratios and add more fuel to the price war.
Carriers with the cheapest prices and best terms are likely to be the ones that understand the product least, making matters worse. High-deductible products are also particularly sensitive to medical inflation.
To get their portfolios under control, companies need to do monitor losses more closely, improve risk selection, strengthen underwriting processes and manage claims better.
"It is clear that more effort is needed to better manage this product and make it a more sustainable medical reimbursement product," say Jiang and Peng.
It remains to be seen if such warnings will be heeded.
For a full analysis by Milliman's Jiang and Peng on the topic see here.