Swiss Re's Plunkett eyes China opportunity
October 31 2018 by Andrew Tjaardstra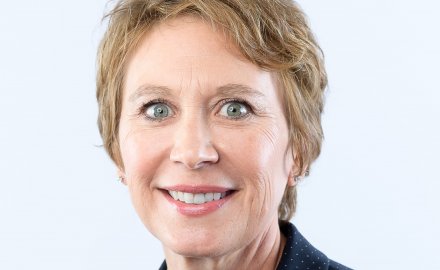 Swiss Re is targeting opportunities in China as it seeks to help insurers in the country develop new products and capitalise on opportunities to grow and diversify its business.
"We see steady growth in the Chinese market, which has relatively low penetration," Jayne Plunkett, chief executive of Asia for Swiss Re (pictured), told InsuranceAsia News at the Singapore International Reinsurance Conference. "The SME market is not that well served and the property market has room for expansion."
John Chen, president of Swiss Re China, said: "700 million people have been lifted out of poverty and the middle class is rising. The protection gap is huge and losses in China are often less than 10% insured."
"There are some good signs in the market with agriculture, health, life and motor growing strongly. In addition the understanding of the importance of insurance and risk management at government level is growing."
Plunkett added: "We want to bring those outside of insurance into the system. We can then help them with risk management and help diversify our risk. We are taking a long-term view and the new regulatory set-up is also helping develop the market."
When asked what insurers are looking for from Swiss Re, she said: "Solvency and capital management are key issues — they want to free up capital to keep growing."
Plunkett said that it is important for reinsurers to work closely with insurers on developing new products in China, such as environmental liability.
Swiss Re has been in China since 1995 and obtained a country-wide licence in 2003; the reinsurer employs around 150 people split between P&C and life.