China set to open next year?
November 23 2018 by Nick Ferguson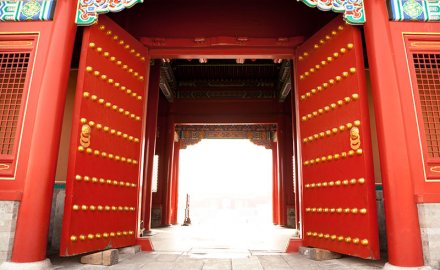 Amid a growing trade war between the world's two biggest economies, China is reportedly accelerating its plans to open the insurance industry to foreign competition.
The news comes in the wake of a fractious trade summit in Papua New Guinea, where US vice-president Mike Pence traded barbs with Chinese president Xi Jinping, including a not-so-subtle attack on China's Belt and Road initiative.
"We do not offer a constricting belt or a one-way road," he said at the Asia-Pacific Economic Cooperation meeting in Port Moresby. "We don't drown our partners in a sea of debt, we don't coerce or compromise your independence. The United States deals openly and fairly."
Pence also criticised China's "authoritarianism and aggression". But even as the relationship with the US worsens, China's insurance regulator is pushing ahead with market liberalisation, according to Reuters, which has reported this week that the CBIRC is considering allowing foreign insurers to take full control of their Chinese joint ventures ahead of the three-year timeline announced a year ago, and could even start accepting applications early next year.
This chimes with a more optimistic mood among some international insurers and reinsurers about their prospects in China recently.
"The opportunities that the China market could offer have been discussed for many years but it now feels like a number of positive developments that are critical for laying the foundations for a more mature and profitable market place are coming to fruition," said Jeremy Fox, Asia-Pacific chief executive of JLT Re, last month.
And that is certainly the message the government has been trying to communicate since the trade war started. Speaking at the China International Import Expo held in Shanghai in early November, Xi said that his government is steadily increasing the openness of the financial and services sectors, and forecast that China's imports of goods and services would exceed US$40 trillion during the next 15 years. He also promised to introduce the law on foreign investment at a faster pace and "institute an open and transparent system of foreign-related laws".
Unlike the current US president, Chinese officials understand that trade is not a zero-sum game and recognise that allowing greater foreign access to domestic markets brings advantages. In the insurance sector, a jolt of competition could help to improve the quality of underwriting and provide access to a better range of solutions for Chinese businesses, as well as consumers.
Under the current rules, foreign insurers can own a maximum of 50% in an insurance joint venture, with the exception of AIA, which has a licence that pre-dates the restrictions. The proposal announced last year would see the ownership limit raised to 51% in 2020 and removed completely two years later.
It is also expected that the regulator will make it easier for foreign insurers to operate in smaller Chinese cities, where insurance penetration rates are even lower than in tier-one cities.
Given the problems associated with Anbang, which was taken over by the government earlier this year, and a chief regulator who was jailed for corruption, the domestic industry could certainly benefit from a more competitive landscape.
However, there is still no official policy announcement. It remains to be seen if China will follow through with an accelerated plan for introducing foreign competition.