China Re going global
September 14 2018 by Nick Ferguson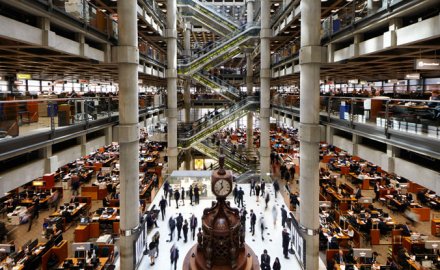 China Re is buying speciality insurer Chaucer from Hanover Insurance for US$950 million in a deal that furthers the Chinese reinsurer's international ambitions.
The deal includes a cash payment from China Re of US$865 million, plus a pre-signing dividend from Chaucer of US$85 million, which was paid to Hanover in the second quarter of this year. The cash amount also includes a contingent consideration of US$45 million to be held in escrow, which may be adjusted downwards if catastrophe losses incurred by Lloyd's underwriter in 2018 are above a certain threshold.
The sale is expected to close within the next six months, subject to various approvals around the world, including from regulators in the UK and China, as well as from Lloyd's and China Re shareholders. The transaction also includes two British and Australian holding companies that Hanover used to acquire Chaucer in 2011.
Once complete, Chaucer's senior management team will continue to lead the business under the Chaucer brand through Lloyd's syndicates 1084 and 1176, its international network and underwriting agencies, and its insurance unit in Dublin.
"With Chaucer's established market-leading position in speciality insurance, we are convinced that with this acquisition our group's core competitiveness will be greatly strengthened," said Yuan Linjiang, chairman of China Re. "Together, we will secure greater and more diversified business and a higher status in international markets."
China's Belt and Road initiative is a key driver of the state-owned reinsurer's bid to increase its presence internationally. The government's vast scheme of infrastructure building around the world is projected to cost more than US$1.5 trillion during the next decade or so, but as HSBC chairman Mark Tucker noted at a Belt and Road summit in June, the risk appetite in some countries is lacking, particularly in areas such as political risk and trade credit.
These are both areas that Chaucer specialises in. Just last year, it joined forces with fellow Lloyd's syndicates Beazley and Talbot to form a political risk consortium in Asia. It also has experience writing speciality risk, including political risks, energy and infrastructure, for the African market thanks to a partnership with Axa.
"The directors believe that the acquisitions would enable the group to extend its global reach to the international reinsurance market by leveraging on the existing network and customer base of Chaucer," China Re said in a stock exchange announcement. "There will also be a significant potential for collaboration between the group and Chaucer to share intellectual property and expertise."
For Chaucer, the deal potentially gives it access to new capital as well as the wealth of opportunities flowing from Chinese infrastructure projects.
"At Chaucer, we are fully committed to delivering a first-class underwriting and claims service to our brokers, coverholders and clients, and believe that the support of China Re will enable us to build on our success to date, and accelerate our strategy, which has profitable growth at its core," said John Fowle, chief executive of Chaucer. "We are excited about the future together."
Hanover hired Goldman Sachs as financial adviser for the sale, with legal advice provided by Debevoise & Plimpton. Sidley Austin advised China Re.