China Re hails global footprint as Chaucer deal completes
January 2 2019 by InsuranceAsia News Staff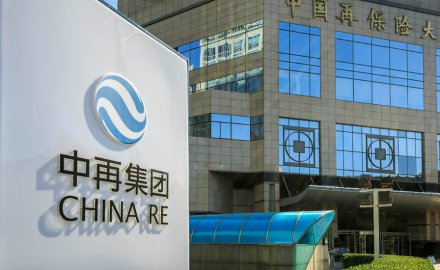 China Re has successfully completed the acquisition of Lloyd's specialty (re)insurer Chaucer Holdings from the Hanover Group, around 10 days after gaining approval from the EU.
The US$950 million deal was made up of a cash consideration of US$865 million paid by Hong Kong listed China Re, as well as a pre-signing dividend from Chaucer of US$85 million. Hanover has announced a US$200 million special dividend in addition to a US$600 million buyback as a result of the deal.
China Re expects to benefit from synergies between its existing entities and Chaucer, in terms of business platforms, products and technical expertise. The Beijing-headquartered firm is looking to leverage its reinsurance business, enhance its global market position and increase its association with China's ambitious Belt and Road project.
"This deal fits China Re's strategic positioning of 'reinsurance as the core business' and the pursuit of international development in our 'one core, three breakthroughs and five cross-overs' corporate strategy," said Yuan Linjiang, chairman of China Re. "We expect to take advantage of Chaucer's business platforms across the world to maximise the opportunities for mutually beneficial growth."
China Re also plans to transfer its Syndicate 2088 at Lloyd's into Chaucer's managing agency, subject to regulatory approval. The syndicate had previously been managed by Catlin Managing Agency.
"Chaucer is an outstanding performer in the Lloyd's market run by a well-respected management team with business access to more than 200 countries and regions across the world," said He Chunlei, vice-chairman and president of China Re. "The acquisition of Chaucer will expand China Re's global reach and raise our profile in the international markets."
Two other parts of the acquisition, the Dublin and Australia arms, are still subject to local regulatory approval, but are expected to close by the end of first quarter in 2019.
Chaucer is overseen by chief executive John Fowle.