China overseas cover rocketed in 2018
February 18 2019 by Andrew Tjaardstra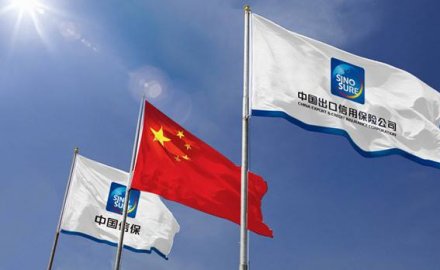 Insurance cover for overseas investment totalled US$58.1 billion last year, up 18.9% over 2017, according to Sinsosure, China's only insurer specialising in export credit insurance.
The state-owned Beijing-headquartered company, also known as China Export & Credit Insurance Corp, last year helped insure projects ranging from oil and gas and mining to transport infrastructure across 84 countries and regions.
Official statistics showed that China's outbound investment expanded 4.2% year on year to reach US$129.83 billion dollars in 2018. Overseas contract projects amounted to US$169 billion dollars in turnover and created 842,000 local jobs.
China is targeting building its overseas presence through the One Belt, One Road connectivity initiative. Companies undertaking projects are being urged to take advantage of insurance to minimise risks.
According to Zhou Yanli, former vice-chairman of the China Insurance Regulatory Commission, while One Belt, One Road has given a hard-won opportunity for Chinese enterprises' goal of "going global" it has also brought in some unpredictable risks: political, economic, legal and default.
The insurance market can provide risk protection, financial support and export credit strengthening for the One Belt, One Road projects.
By 2030, according to the Swiss Re Economic Research & Consulting, a total of over US$7 trillion will be invested in the Belt and Road initiative with US$5 trillion coming outside of China. The construction phase premiums will be worth around US$14 billion. In addition, commercial lines in property, transportation, energy and other lines will be worth another US$13.5 billion of premium.