China Oceanwide's US life deal still on
March 26 2020 by Andrew Tjaardstra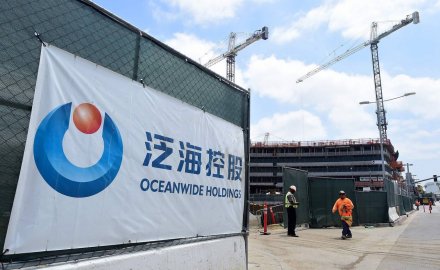 The New York State Department of Financial Services (NYDFS) has given its reapproval for China Oceanwide Holdings Group to acquire Genworth Life Insurance.
The New York headquartered firm is part of Genworth Financial.
After several aborted attempts, a deal was initially approved in January 2019, however a release said that the original approval expired in March that year.
With the NYDFS' reapproval, Genworth has agreed to contribute US$100 million of capital to the business. Genworth and Oceanwide have communicated the terms of the agreement with the NYDFS to Genworth's other domiciliary insurance regulators, and believe that the terms are acceptable.
Genworth said that it is working on providing responses to limited regulatory requests for additional information "as promptly as possible," but the company warned that the submission of additional information and the review processes may take more time than expected due to the coronavirus pandemic and the remote work policies that both parties and regulators have to contend with.
The company and Oceanwide are currently discussing a short extension of the merger agreement beyond the March 31 2020 deadline due to potential slowdown issues.
In 2018 the two companies refiled their proposed deal for a third time in one week after the US$2.7 billion acquisition has repeatedly been blocked by the Committee on Foreign Investment in the US (CFIUS). The deal had been withdrawn in October 2017.
Opposition to deals by Chinese buyers on the grounds of national security have been on the rise for the past few years. While US president Donald Trump has used some tough rhetoric against China, he has also boasted about his relationship with Chinese president Xi Jinping.
At the time Tom McInerney, president and chief executive of Genworth, said: "We continue to believe the transaction with Oceanwide represents the greatest and most certain value for our stockholders."